Pechanga Best Bet Casino
Welcome to Best Bet Casino, Pechanga's free casino app that is as mobile as you are.
PLAY FREE ONLINE
Pechanga Best Bet Casino
Your Android, iOS, Amazon mobile device or computer desktop allows you to take Pechanga's games such as Slots, Multi-Strike Poker, Blackjack, Keno or Bingo with you. It's easy to go mobile with Pechanga!
The Best Bet Social Casino website is a free-to-play website with nonmonetary virtual currency and does not contain or support real money online gaming.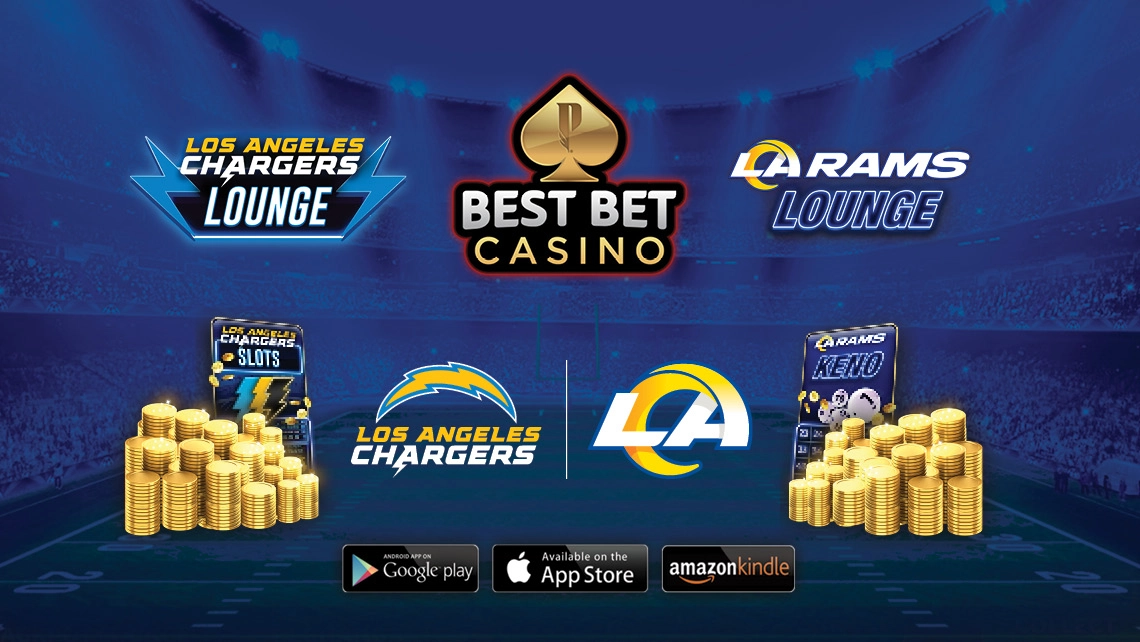 Enjoy the ultimate fan experience while playing your favorite games! Experience custom Los Angeles Chargers and LA Rams themed games in the new Jackpot Lounges available only on our free-to-play social casino app - Best Bet Casino!
$100,000 Harvest Moon Cash and EasyPlay Drawings

September 15th & 29th • 2PM - 10PM

Queen Deluxe

Comfort Meets Beauty

PAISANO'S

$$ | Italian