TREAT YOURSELF RIGHT
Spa Pechanga will be limited to guests staying at Pechanga Resort Casino, the Pechanga RV Resort, Temecula Creek Inn, Tribal guests and Red and above Pechanga Club members.
Relaxation, peace and tranquility await you. Book reservations now online or by calling (951) 770-8501.
Health & Safety ProtocolsSpa Menu (pdf)Spa Specials
TREAT |YOURSELF RIGHT
Welcome to Spa Pechanga, a 25,000-square foot sanctuary of luxury, wellness and serenity designed for year-round rejuvenation of the mind, body and spirit. We offer luxurious treatment rooms and relaxation areas with panoramic views of the surrounding hillside. Our numerous amenities, such as steam rooms, saunas, whirlpools, a fitness facility and outdoor patios, are specifically created to offer an intimate escape into wellness and tranquility.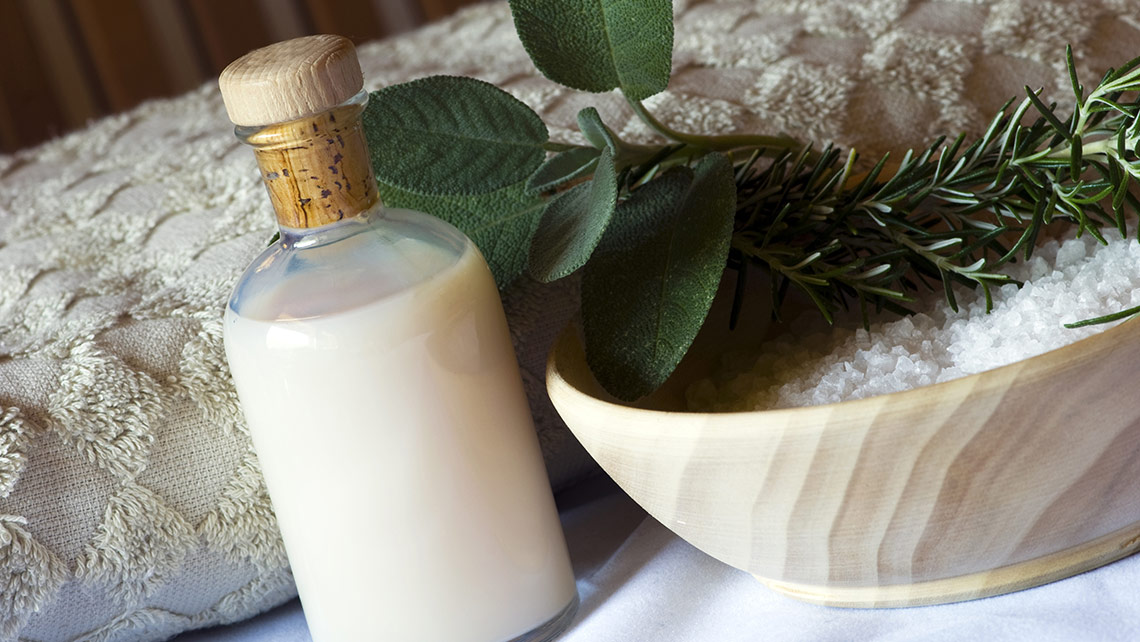 EXPERIENCE A FEELING OF HEALING
Spa Pechanga in Temecula is inspired by the reverence for native botanicals and the strength of the Great Oak known as Wi'aasal. Our therapies integrate the healing powers of nature and the highest quality of service. Every one of our signature treatments embraces our mission of calming the mind, nurturing the body and rejuvenating the spirit.
SPA SPECIALS
Back to Relaxation
Enjoy a 50-minute traditional massage which utilizes gentle, long strokes to promote relaxation in your most tense areas. Our lavender infused neck roll is added to stimulate the senses and to bring a sense of calm. The pampering continues with rosemary foot reflexology. Energy will be restored to your tired feet with a thumbing technique stimulating specific pressure points to release blockings and balance energy channels. Conclude your service with hot towel wraps and a glass of sparkling cider or champagne in our lounge prior to leaving the spa.
80-Minute Treatment - $250 Traditional Massage | $270 Therapeutic Massage
Citrus Lavender Luxury Pedicure
Revitalize skin and stimulate the senses with our luxurious lavender peel scrub. Your feet will thank you after a 10-minute heated stone therapy and body butter massage that will keep your skin smooth and silky all day long. Continue the relaxation at home with a take home bath bomb!
60-Minute Treatment - $95
Eminence Acai Facial
Get ready for the fall by rejuvenating, restoring and hydrating your summertime skin with Eminence Organic Skincare products. This traditional facial also includes a three-step exfoliation utilizing Acai Berry Organic products. As a parting gift you will receive a Lotus Detoxifying Overnight Treatment with melt-in jojoba oil beads to hydrate and detoxify impurities in the skin for a revitalized, radiant and glowing complexion.
50-Minute Treatment - $200
USE YOUR CLUB REWARDS TO INDULGE
Treat yourself to a day at Spa Pechanga, on the links at Journey golf course or shopping at Pechanga retail outlets with exclusive discounts available only to Club Card members.
Join The Club
Slots

Game On

Queen Deluxe

Comfort Meets Beauty

King Deluxe

Comfort Meets Beauty