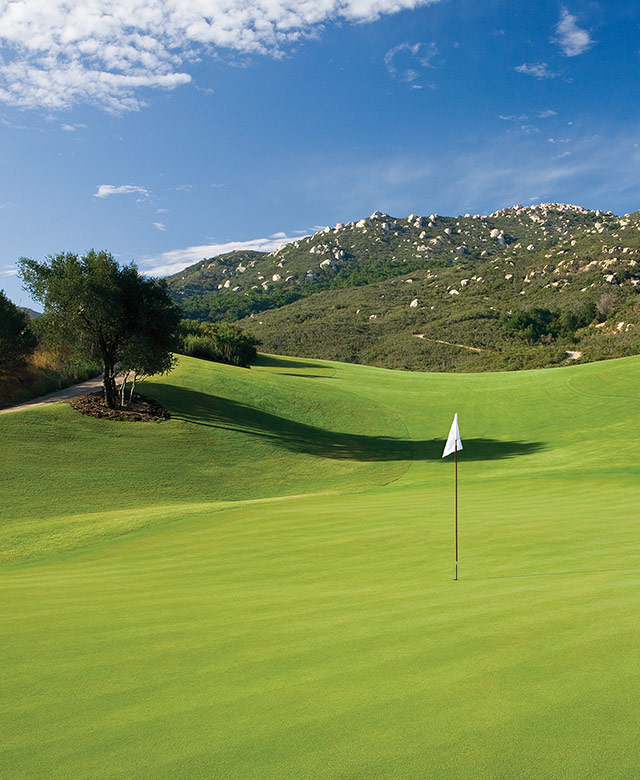 Journey at Pechanga
Journey at Pechanga golf course in Temecula takes you on a golf journey like no other in Southern California. Championship golf for every level of player. Book your reservation today!
JOURNEY GOLF Course
They say the journey is better than the destination. And when you play Journey at Pechanga, our par-72, links-style award-winning course designed by noted architects, Arthur Hills and Steve Forrest, you'll undoubtedly agree. One of the premier public courses in Southern California, Journey combines breathtaking views of the Temecula Wine Country and the surrounding rolling hills with a playable, picturesque course you'll want to experience over and over.
After your journey, recount your round over a tasty breakfast, lunch or a refreshing drink at the acclaimed Journey's End restaurant and a visit to one of the largest golf pro shops in California.
RESERVE NOWCOURSE MAPSCORECARDS
Temporarily Closed Due to Overseeding - Monday, October 2 to Sunday, October 22
Journey at Pechanga will be temporarily closed due to overseeding Monday, October 2 - Sunday, October 22. The Golf Shop will also be closed Thursday, October 5 - Sunday, October 22. Once reopened, the Golf Shop will return to normal operating business hours of 6:30AM-5PM daily. During this time, we invite you to book at our neighboring course, Temecula Creek Inn, by calling 951.694.1000.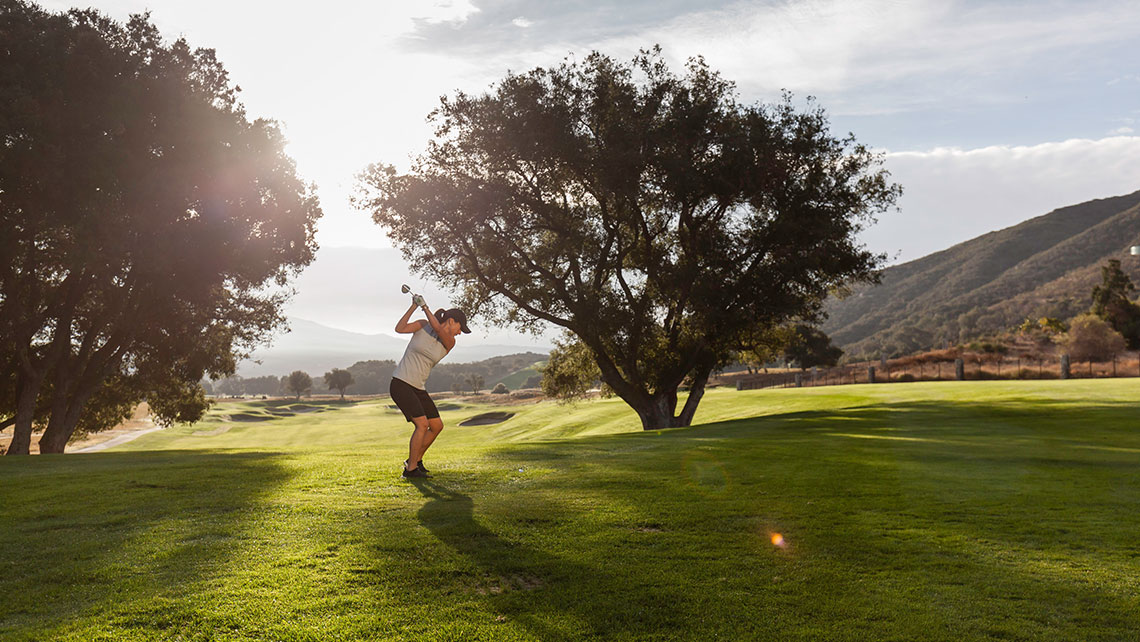 JOURNEY GOLF RATES
Golf Reservations can be made up to 7 days in advance. Tee times available each day from 7AM – 2PM.
Hotel Guest: $168
Public Guest: $210
Salute to Service (Military) & Guest: $168
Book your tee time online.
Reserve Now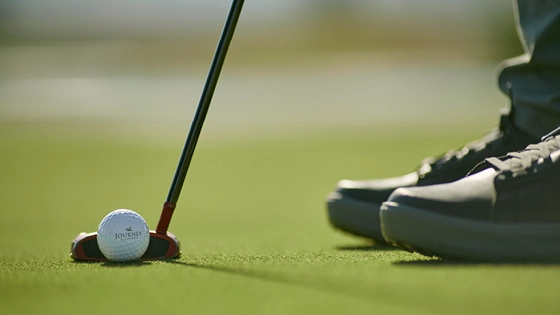 Journey Scores a Rankings Hole-In-One!
Voted #2
In The U.S. Top 25 Golf Courses
For Off-Course Amenities
Voted #3
In Best Courses in California
Voted #10
In The U.S. Top 10 Golf Courses
Voted #15
In Top 25 Friendliest Golf Courses
Voted Top #50
GRAA'S Public Facilities:
Journey At Pechanga
Voted Top #100 in 2022
Growth of the Game Teaching
Professionals
*Rankings curated by NBC's GolfPass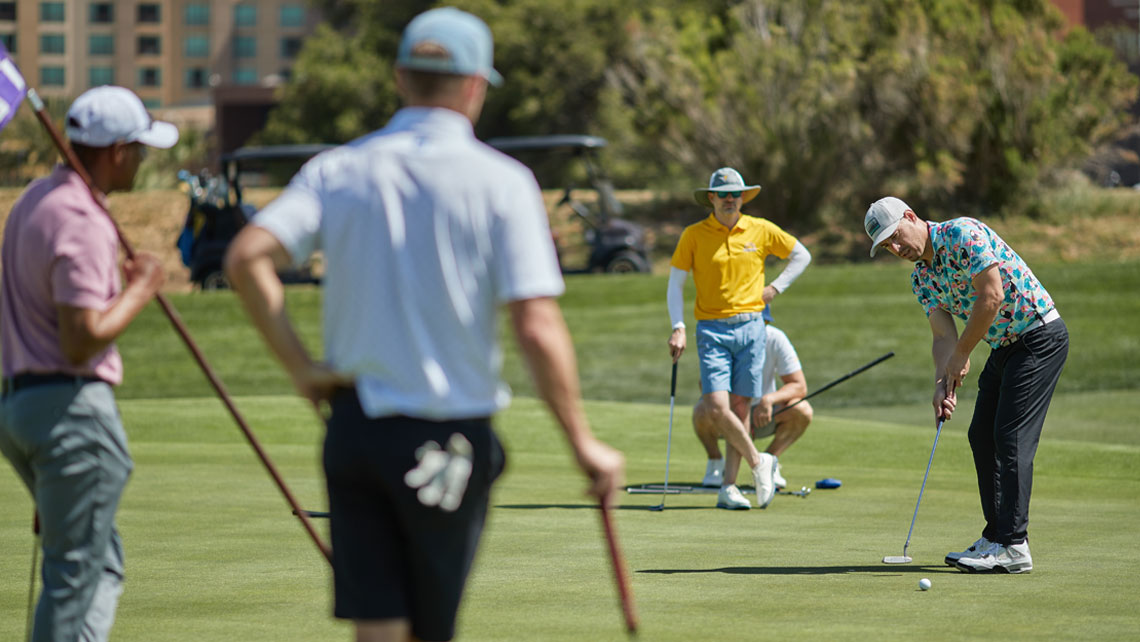 Golf Tournaments
Consistently ranked among the nation's best public/resort courses by Golfweek Magazine, Journey is available to play host to your special tournament. Long-drive, closest-to-the-pin contests? Ample post-round banquet/awards space in our 62,000-square foot Journey's End Clubhouse? We have it all, along with beautiful weather and stunning vistas that will keep your camera shutter fluttering in between shots. Let us take your next tournament on a journey you'll never forget.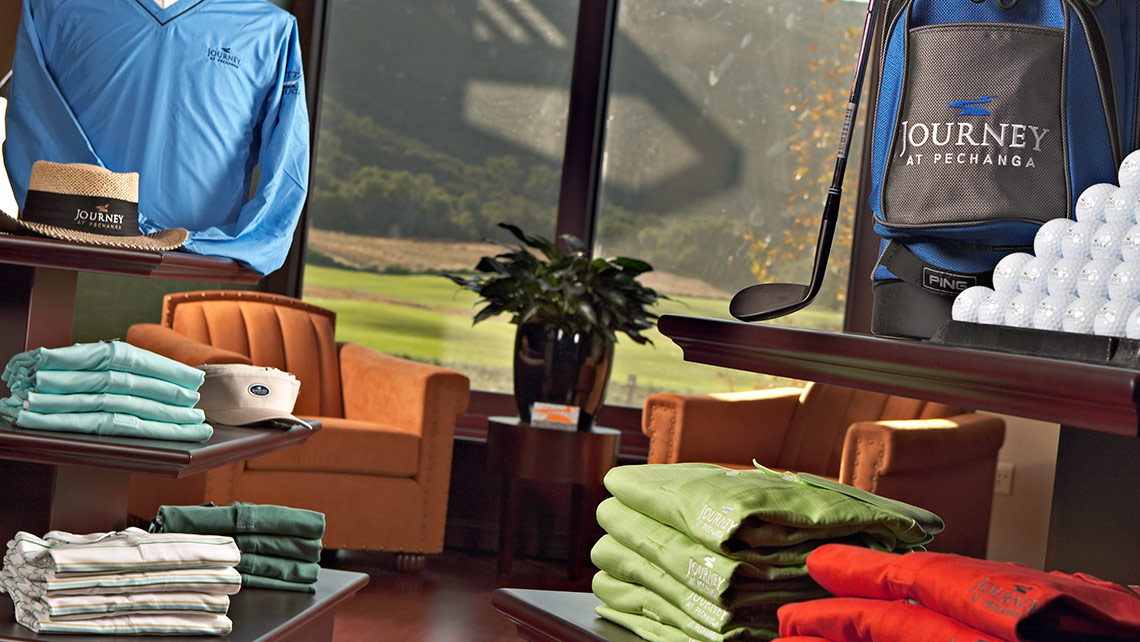 Golf Pro Shop
Journey's End Pro Shop is one of the largest in Southern California, encompassing 2600 sqare feet. A full-service shop, guests find a wide selection of men's and women's clothing, shoes, clubs, and other accessories. Carrying everything from high end to mid-tier gear, the Pro Shop also features regular sales where guests can take home great gear. In 2016, Journey at Pechanga's Pro Shop won Merchandiser of the Year Award for the Southern California region, cementing its status as one of the best in the area. With experts on hand to give personalized recommendations, golf guests will always be able to find what they need.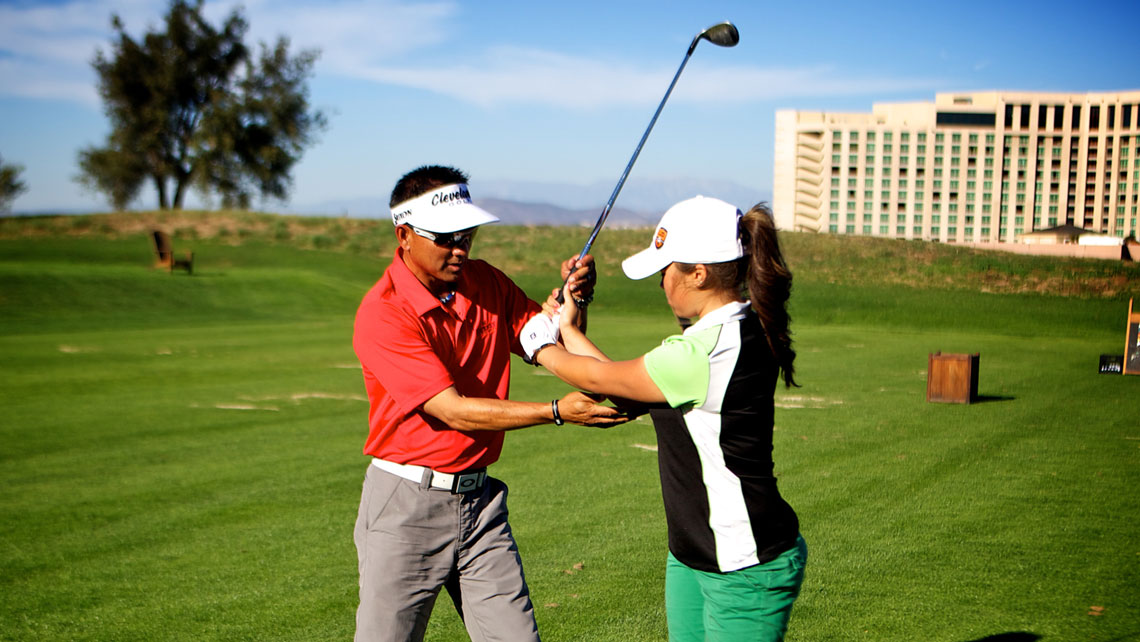 Golf Instruction at Journey
Journey at Pechanga's PGA pros stand ready to teach any level of golf student. Featuring instruction for children through adults of any age, you'll be playing more like a pro in just one lesson.
Golf Pros
Eco-Friendliness of Journey at Pechanga
---
One of the most ecologically sensitive golf courses in the country, Journey at Pechanga is cared for sustainably,
and as an extension of how the Pechanga people have cared for their lands since time immemorial.
---
From the time Journey at Pechanga opened in 2008, the mantra of treating the land as a living, breathing and life-giving entity had already been established by the Pechanga people. The Temecula Valley and the Pechanga original lands have sustained the Pechanga people since the beginning of life on earth.
Journey at Pechanga and its staff pride themselves on utilizing the most ecologically friendly practices available in modern golf course management. The course's terrain, built into the foothills of the south Temecula mountains, allows for the use of less grass and therefore, less water. Journey operates with 30-percent less grass than the California average of about 120 acres. The water used in irrigating the course is reclaimed and recycled water, much of it from the two lakes at hole 5 and hole 15. Journey's groundskeepers employ a state of the art irrigation and weather prediction software. They know when storms are approaching, when they can turn off sections of or all sprinklers, and how long the ground will remain wet following a downpour. The lakes also collect rainwater so ahead of storms, they use the water from the lakes for additional irrigation, then allow them to fill up again thanks to Mother Nature. During the rainy season the lakes are intentionally kept low in order to collect rain water from the storms.
Water-saving measures may not be immediately noticeable in the form of low-flow fixtures in the 62,000-square foot Journey's End clubhouse, but they definitely exist and provide a water savings of millions of gallons each year.
Course superintendent, Mario Ramirez, employs a number of strategies to ensure sustainable water practices. The Fairways were converted to 100% Bermuda grass which requires significantly less water during the summer months. Respecting the natural flora and fauna is also a priority. The Journey remains true to the natural environment by protecting native vegetation and Oak trees throughout the course, making this a unique golf experience. This also protects the native habitat of the wildlife in the area.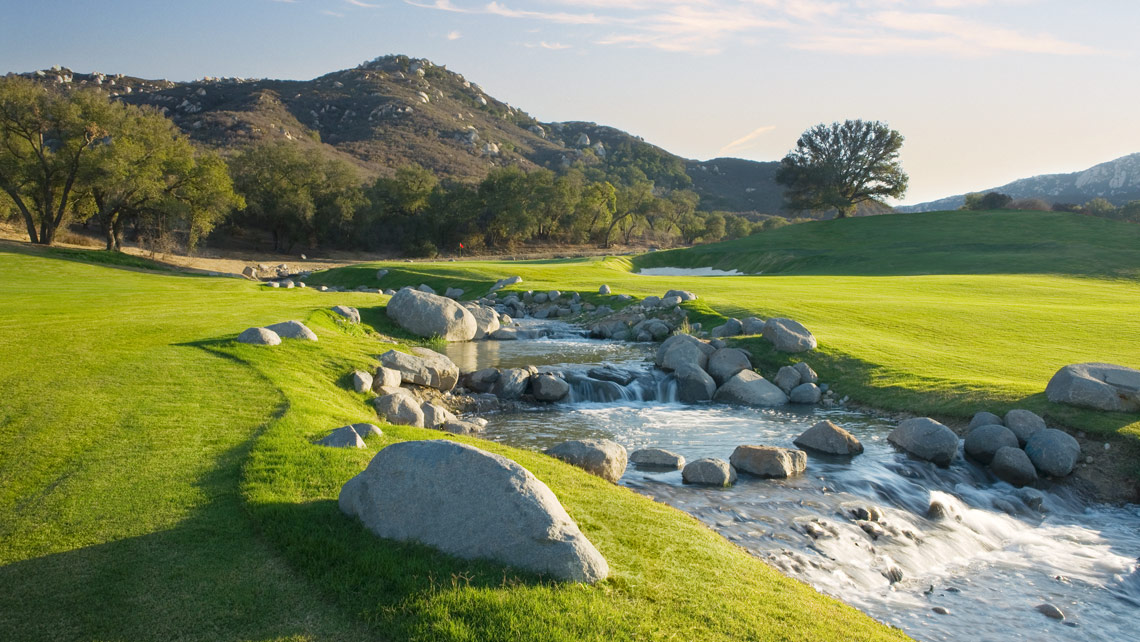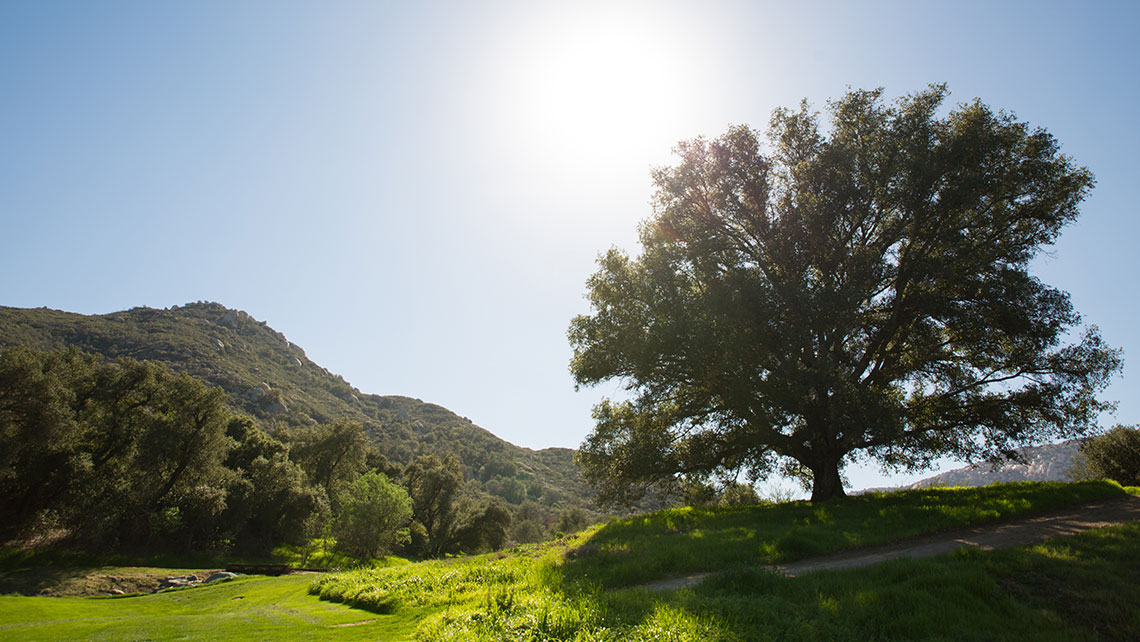 USE YOUR CLUB REWARDS TO INDULGE
Treat yourself to a day at Spa Pechanga, on the links at Journey golf course or shopping at Pechanga retail outlets with exclusive discounts available only to Club Card members.
Join The Club
Queen Deluxe

Comfort Meets Beauty

Join The Club!

Get $25 In Resort Credit

Fun in the Sun - Cabana Package

Pool Party Anyone?