Sustainability
One of the most important principles of our ancestors was to treat the Earth with kindness and to leave it better than you found it. Pechanga Resort Casino is committed to sustainability, and to doing business with companies that do the same. We consistently look for new ways to reduce our environmental impact.
Pechanga is collectively working toward 800 tons of waste diversion in 2020.
See how Pechanga actively works to cut environmental impact in each of its resort areas.
---
Food & Beverage
Expert chefs ensure the best quality ingredients go into every dish at Pechanga's 13 on-premises restaurants, as well as at the high-output banquet and catering areas. Pechanga does everything it can to turn the large amounts of unusable food parts such as rinds, peels, shells and more generated at the resort into renewables.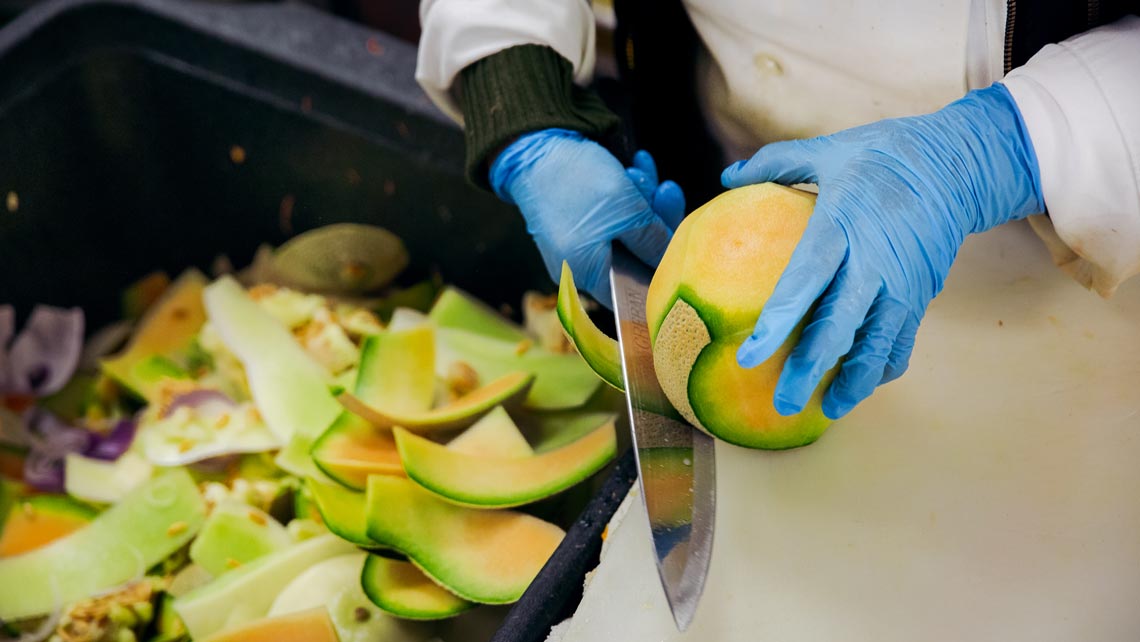 Food Waste Recycling
A robust food waste recycling program sends approximately 10 tons of food scraps for recycling every week. The food waste is turned into compost, biofuel and animal feed.
HOTEL
Several programs throughout our hotel and resort work to drastically reduce Pechanga's footprint on the environment. These include cigarette butt recycling, EcoChoice for guests staying in hotel rooms, water & electricity efficiency, toilet paper and linen donations and more.
Cigarette Butt Recycling
Cigarette butts are the #1 thrown out piece of trash in the U.S. Pechanga is doing its part by collecting all cigarette butts from the casino & hotel grounds and sending them to TerraCycle. The company makes the butts into park benches and other items. The best part? It keeps toxic trash out of the landfill and from breaking down into our environment.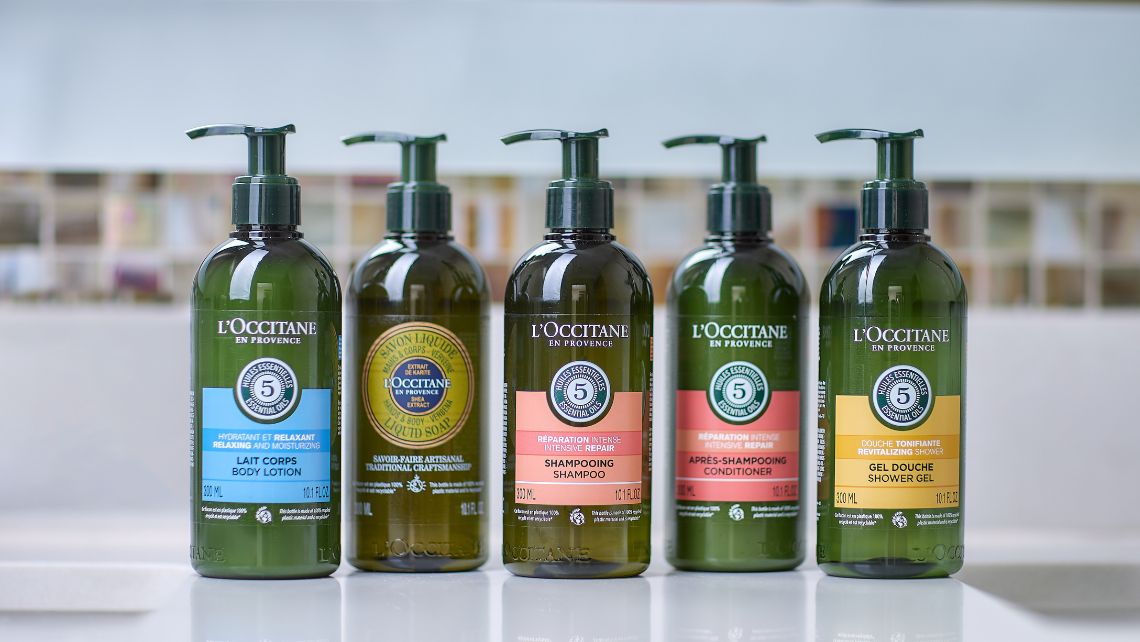 Amenity Size Matters
Bigger is better when it comes to hotel amenity bottles. Pechanga hotel rooms feature larger sized, refillable L'Occitaine shampoo, conditioner, body wash, moisturizer and hand soap. No more small, single use bottles. Like the products? They're available for purchase, too.
Water & Electricity Efficiency
All of Pechanga's 1,100 rooms and suites are outfitted with energy-saving, LED light fixtures. All Resort Tower rooms come equipped with automatic light dimmers that decrease the output by 70% if the guest does not insert a key card into a detector near the front of the room. Casino Tower rooms will have light dimmers by June 2020. All rooms also come standard with low flow water fixtures, however, these do not affect water pressure for our guests.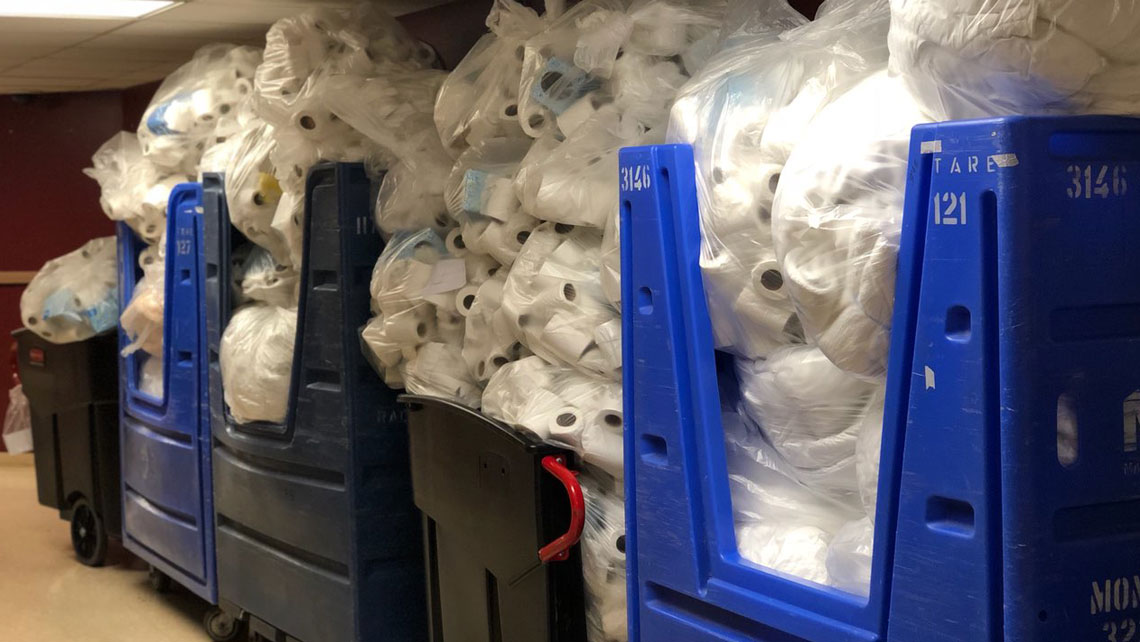 Toilet Paper & Linen Donations
When you show up to a hotel, there's always a full roll of toilet paper in the bathroom. What happens to the half unused roll of toilet paper after you depart? Pechanga collects those partially unused rolls, as well as gently used linens and robes, and donates them to a regional rescue mission. More than 25,000 rolls get donated each year.
JOURNEY AT PECHANGA
Water is a precious natural resource. Journey at Pechanga, the on-site golf course, puts a multitude of water-saving practices into play.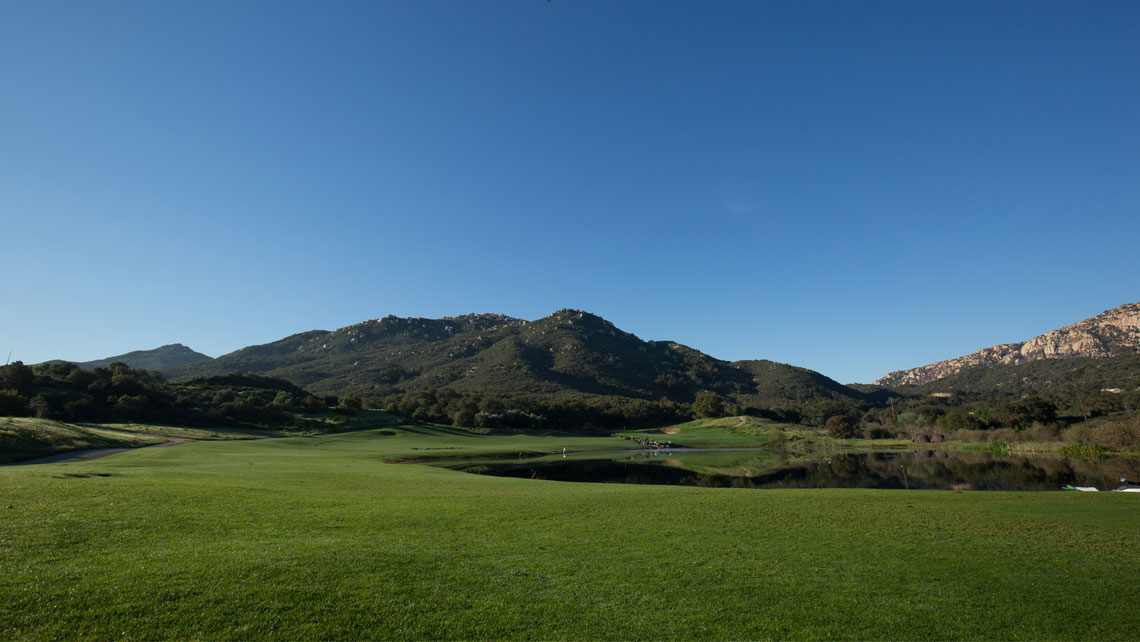 State of the Art Irrigation
The entire 18-hole course is mapped for irrigation efficiency at Journey. The course's modern system can tell to the decimal if an area receives enough water and auto shuts off. The system also acts as a weather station determining and adjusting for coming rain. If it's raining, it doesn't water. And it may not irrigate for several days afterward.
Use of Natural Terrain
Manicured and golfable areas at Journey at Pechanga cover 40% less ground than typical Southern California courses. Therefore, it needs about 40% less water than most courses. Golfers love the topography of Journey. Hundreds of acres in and around the course were left in their natural states because the course is built into the hillsides, ravines and flatlands.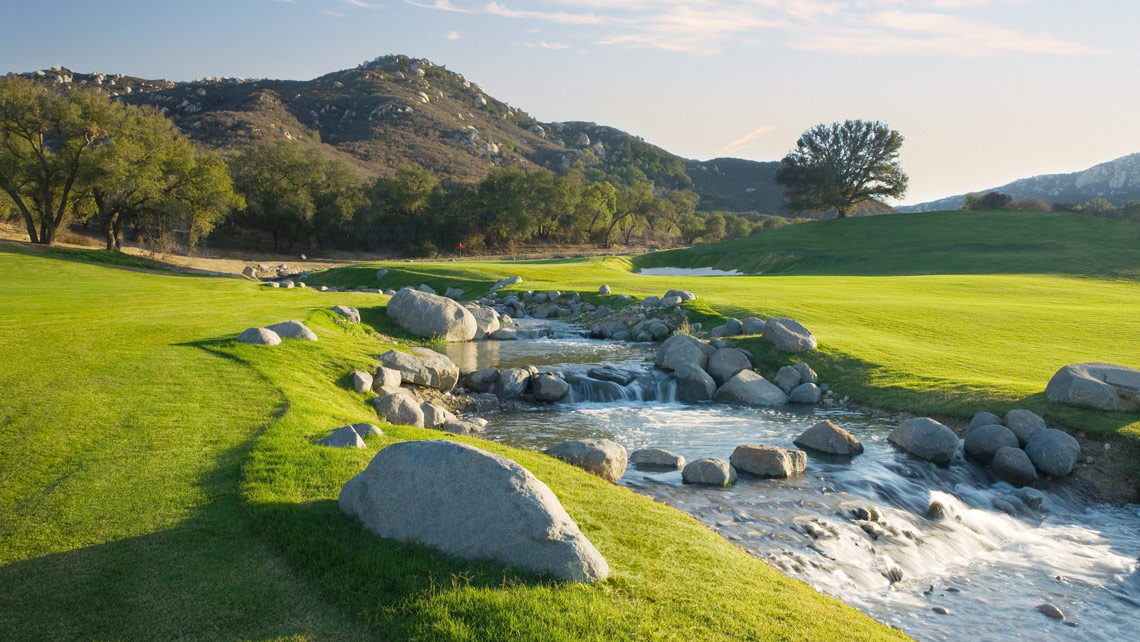 Water Features for Irrigation
Journey's two main lakes aren't just there for golfers to sink stray drives. Precipitation naturally runs from the hills above the course and collects in the lakes on holes 5 and 15. Before a rainstorm approaches, groundskeepers use lake water to irrigate the course and deplete them to the halfway point. This allows rainwater to collect and fill the lakes.
OTHER AREAS
Pechanga has a large cogen plant on its premises. Cogeneration produces electricity from the generation of heat. This is found to be 87% more efficient than separate power and heat supplies. Pechanga also captures about 100,000 gallons of water each year. Droplets created by the cogen turbines get saved and used in the system that cools the inside of Pechanga's casino.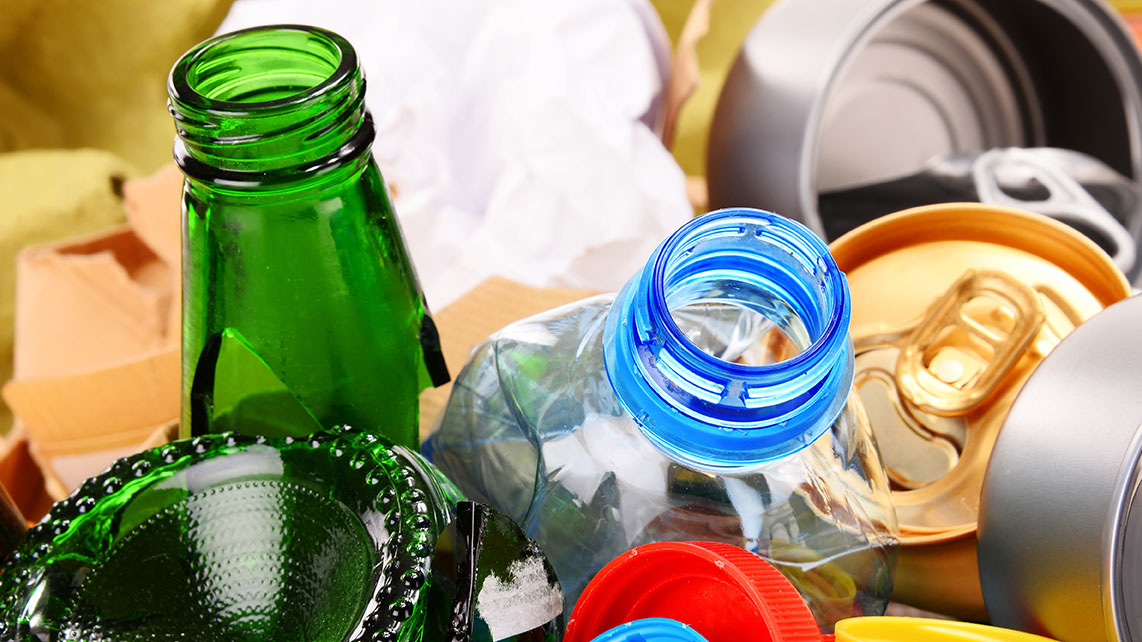 Recyclable Materials
Pechanga takes all recyclable materials and turns them over to large scale recyclers. This includes glass, aluminum, plastic, paper, cardboard and more.