Download the new myPechanga app
The myPechanga app is the easiest and most convenient way to access your Club balances and book one of our 1,090 rooms and suites! Simply download the myPechanga app to any mobile device and your Club information is a click away.
Guest FAQ
What does myPechanga Do?
So glad you asked, my dear chap. …Click to see the Pechanga's explainer video on the state of the art features of the app. You don't need to be a genius inventor or a super secret spy to see the time saving benefits of the myPechanga mobile app. The satisfaction it brings could leave you… shaken.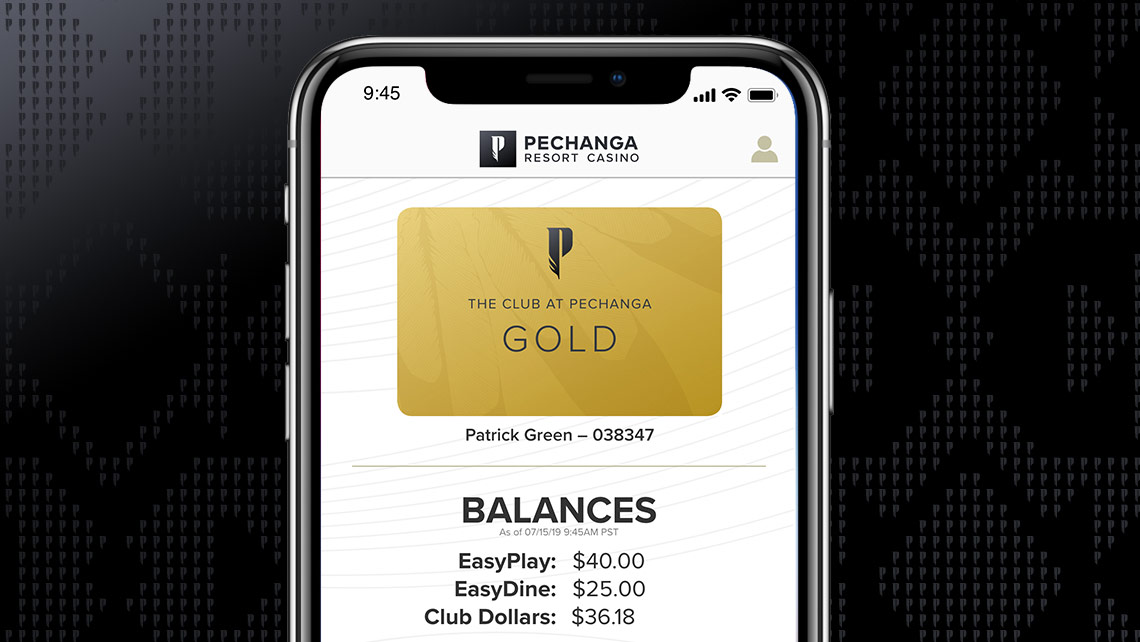 Access your Club card balances
Want to know exactly where you are with your Club card balance? Need to speak with your host? You are a tap away with your myPechanga app. Simply tap the "Your Offers" icon and see what kind of offers await you! You can also get real-time updates on your EasyPlay, EasyDine and Club Dollar account balances and speak with your designated host.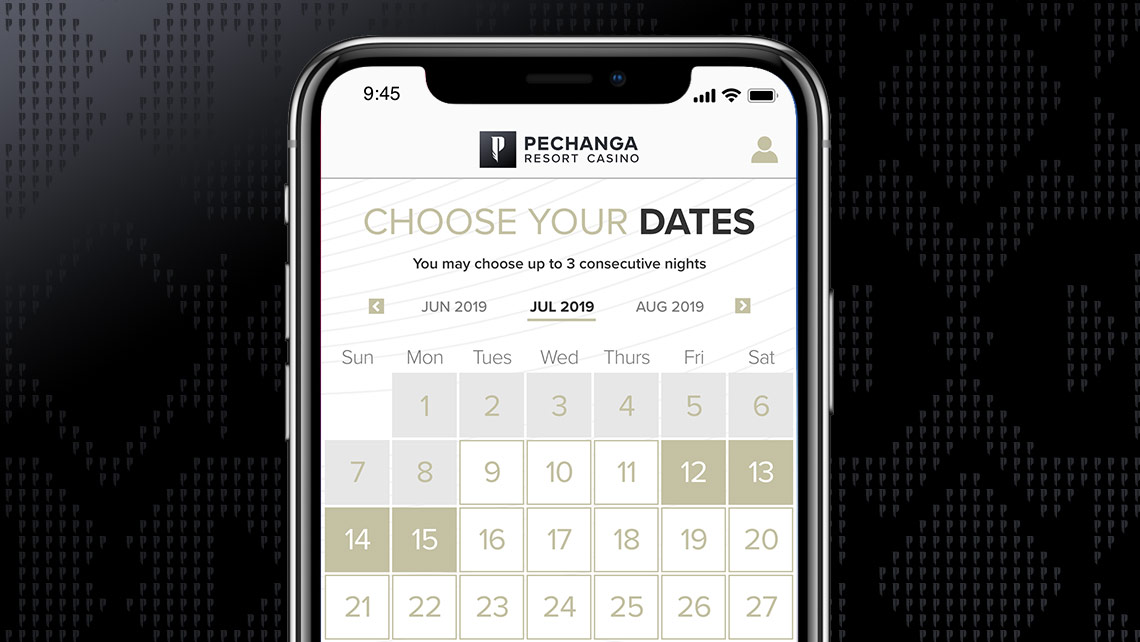 Book your complimentary stay with ease
Booking your complimentary room or suite at Pechanga has never been easier! Once you see your offers on the Balances page, select your check-in and check-out dates, choose your room type, confirm and you're booked for your next Pechanga getaway!
Earn Club Rewards
Start enjoying the full range of amenities and benefits that Pechanga has to offer simply by using your Club card. You may also receive invitations to special events and promotional offers.
Key Benefits
Earn Club Dollars every time you play

Use Club Dollars for EasyPlay, hotel, dining, concerts, spa purchases and more

Receive 5% back in Club Dollars on resort purchases
JOIN THE CLUB
Slots

Game On

High Limit

Bigger Possibilities

Fruit Loot

Tuesdays in May • 12PM – 10PM