Community Giving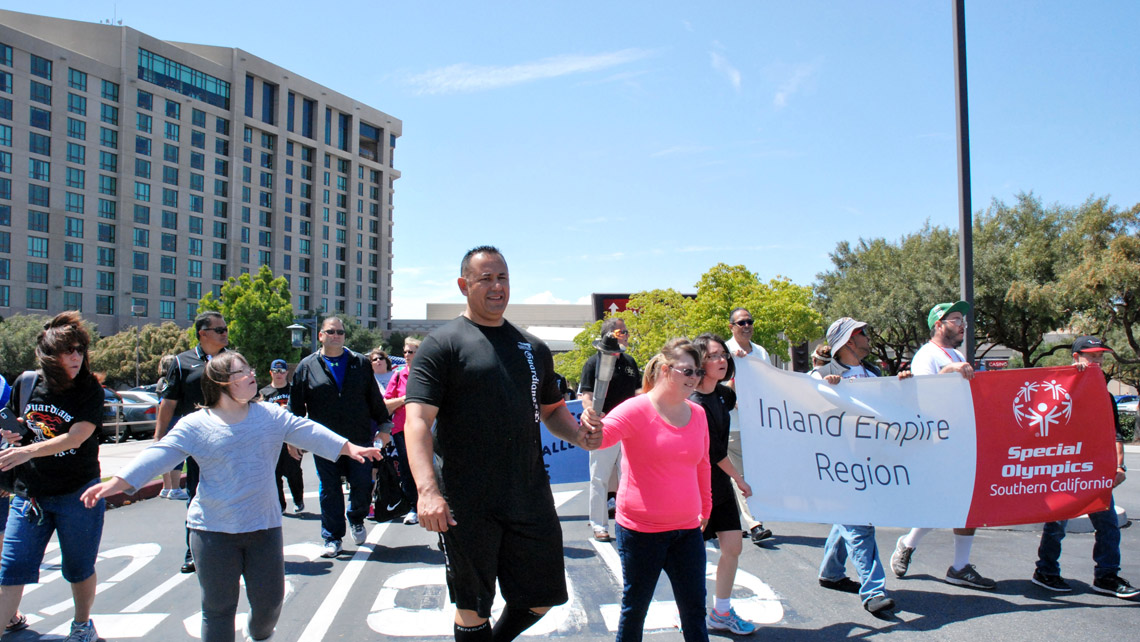 A LEGACY OF GIVING
Since time immemorial, the Pechanga People have called the Temecula Valley home. Our enduring values of strength, wisdom, longevity, and determination helped our ancestors overcome countless adversities throughout our history. Today, these values shape our commitment to helping our people become self-sufficient; especially children, families in need, and those with the fewest resources. Over the past 15 years, Pechanga has donated millions of dollars to help meet the needs of our community.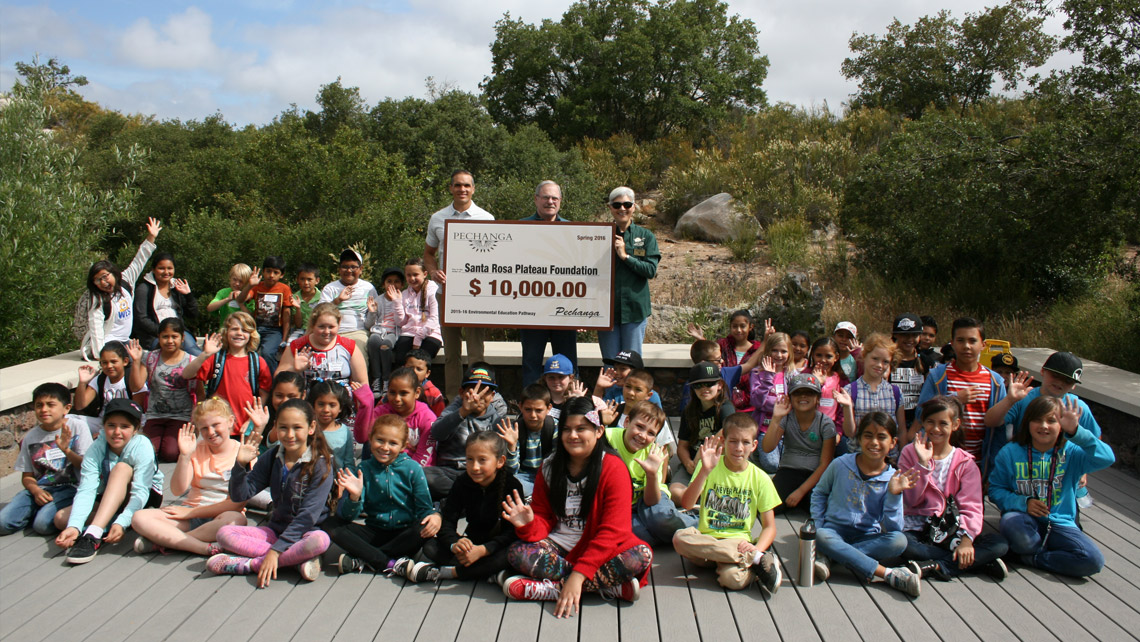 We also strive to champion causes that matter most in the communities where our valued Team Members and guests reside. Each year, Pechanga's Team Members and families join together to raise funds, volunteer, and advocate for organizations and programs that endeavor to improve the lives of our friends, family members, and neighbors. For Pechanga, supporting charitable organizations that make such a difference to so many is not an obligation; it is an honor.

To see if your organization qualifies for support through Pechanga's Community Giving, please see our guidelines and criteria.
Apply Now
Frequently Asked Questions
Many of your inquiries can be answered by referring to our Frequently Asked Questions (FAQ).
However, if you are unable to find an answer your question(s) after reading the FAQs, please email our support team.
No, Pechanga does not fund private foundations - only tax exempt IRS qualified 501(c)(3) public charities are eligible to receive support.
Pechanga provides support to 501(c)3 nonprofit organizations within the United States. Pechanga supports the following funding priorities: youth, community and environmental programs. See our Grant Guidelines for further details.
Pechanga only accepts proposals online. To apply for a grant, go to Apply Online. If you wish to communicate with the Community Relations Manager, please email hholmes@pechanga-pdc.com.
Before you get started on your proposal to Pechanga, you may print a copy of the application by using our sample request form. For assistance in completing the application, including helpful hints and suggestions, see our Grant Guidelines.
* Please note: applications must be submitted online to be eligible for review.
After you have completed your online application and selected "Send," you will receive an e-mail notifying you that the application has been received. Upon review, final determination of your request will be communicated strictly through email.
Pechanga accepts grant requests 24-hours a day, 7 days a week, through the Apply Online process described above.
You can increase the possibility of receiving a grant and improve the quality of your proposal by spending a few minutes reviewing our Grant Guidelines, taking the Eligibility Quiz and reviewing this list of frequently asked questions (FAQs).
Pechanga distributes approximately $1 million region wide to help people become self-sufficient, especially children, families in need, and those with the fewest resources, and to support solutions to the main causes of climate change. Each year, Pechanga receives thousands of grant requests from nonprofits and provides funding to less than 25% of these organizations.
Grant range varies based on many factors, including the specific program or project to be funded and the organization making the request, determine funding amounts. Before allocating funding, Pechanga takes into consideration many aspects of your proposal, including your organization's mission, leadership, vision, strategy, financials and budget requested and how your dollars are invested within the communities you serve.
The amount your organization receives may vary from the amount originally requested. Many aspects of your proposal are taken into account when considering grant amounts, including your organization's mission and goals, leadership, vision and strategy, financials, budget versus amount requested and how your dollars are invested within the communities you serve.
If your nonprofit is not a tax-exempt 501(c)(3) organization, as determined by the Internal Revenue Service, you are not eligible to receive support.
Pechanga provides one cash grant per calendar year to eligible nonprofit organizations.
No. To find out more about which organizations are eligible and which are not, please go to the Grant Guidelines section of this website.
Pechanga can offer your qualifying organization access to non-cash resources (raffle/ auction items, catering discounts, etc.) that will boost your ability to help your community.
Nonprofit organizations interested in partnering with Pechanga through volunteer services may email us to request support.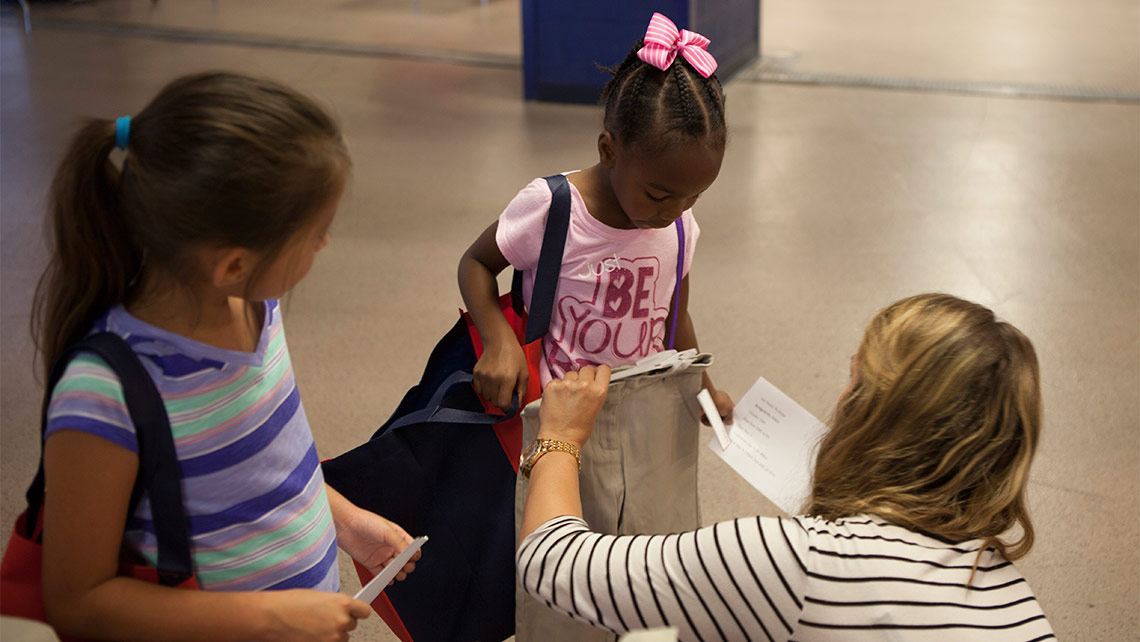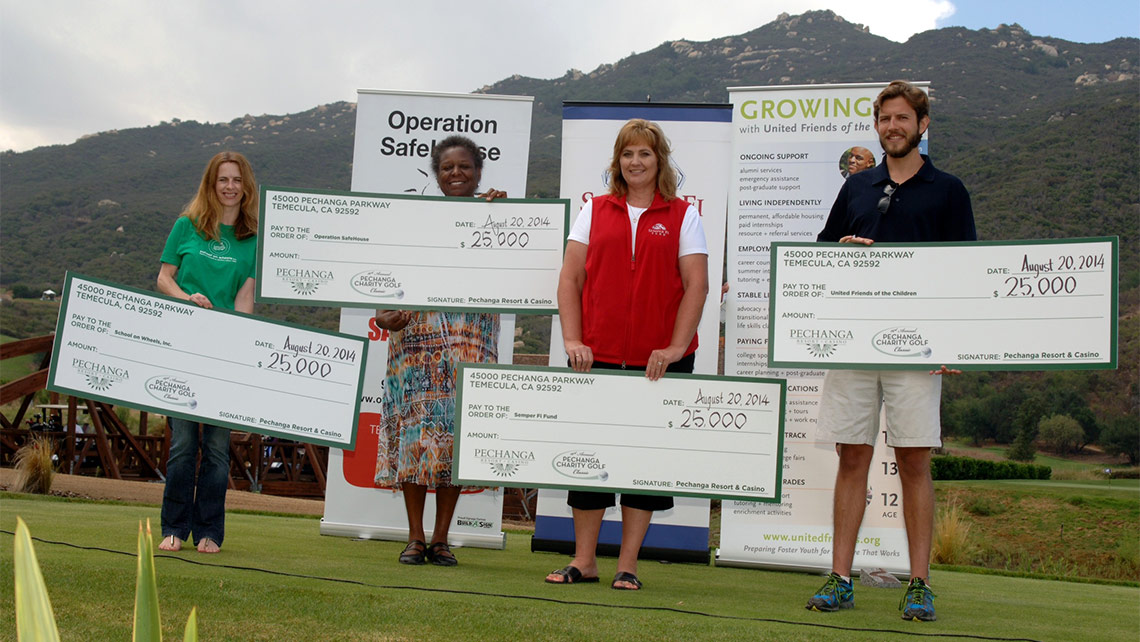 King Deluxe

Comfort Meets Beauty

PAISANO'S

$$ | Italian

Halloween Bash At Kelsey's

Saturday, October 28th • 9PM

Trick or Treat Yourself to a Little Fun!