Pechanga Resort Casino opens its hotel to the public. Reservations may be made online or on the myPechanga App. Health and safety protocols remain in effect at Pechanga. Whether you plan to play in the casino, stay in the hotel, visit Journey at Pechanga, dine in one of our restaurants or for any other amenity, please check our website for the most up to date information.
We look forward to welcoming you back.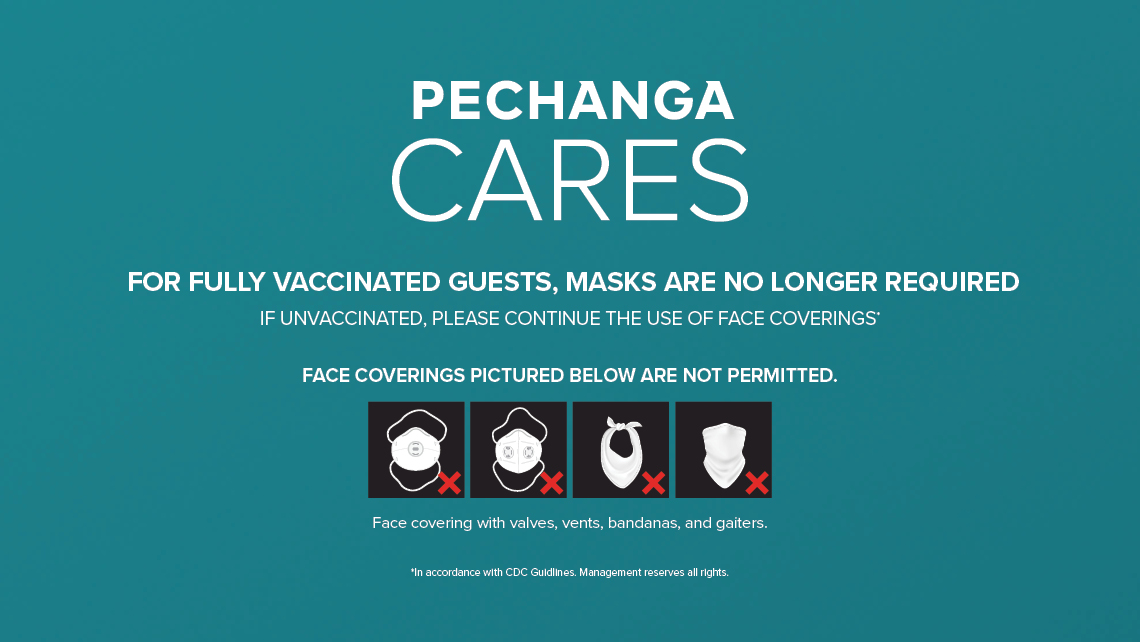 As of February 15, 2022, fully vaccinated Pechanga guests do not need to wear face masks while at Pechanga Resort Casino. We kindly ask unvaccinated guests to continue wearing a face mask while in indoor public settings at the resort/casino.
Throughout the pandemic since March 2020, Pechanga has implemented careful and comprehensive protocols for the health and safety of our guests, team members and the entire community. Thank you for your continued patience as we work to navigate the changing landscape of COVID-19 and deliver the safety and comfort you know and expect from Pechanga Resort Casino.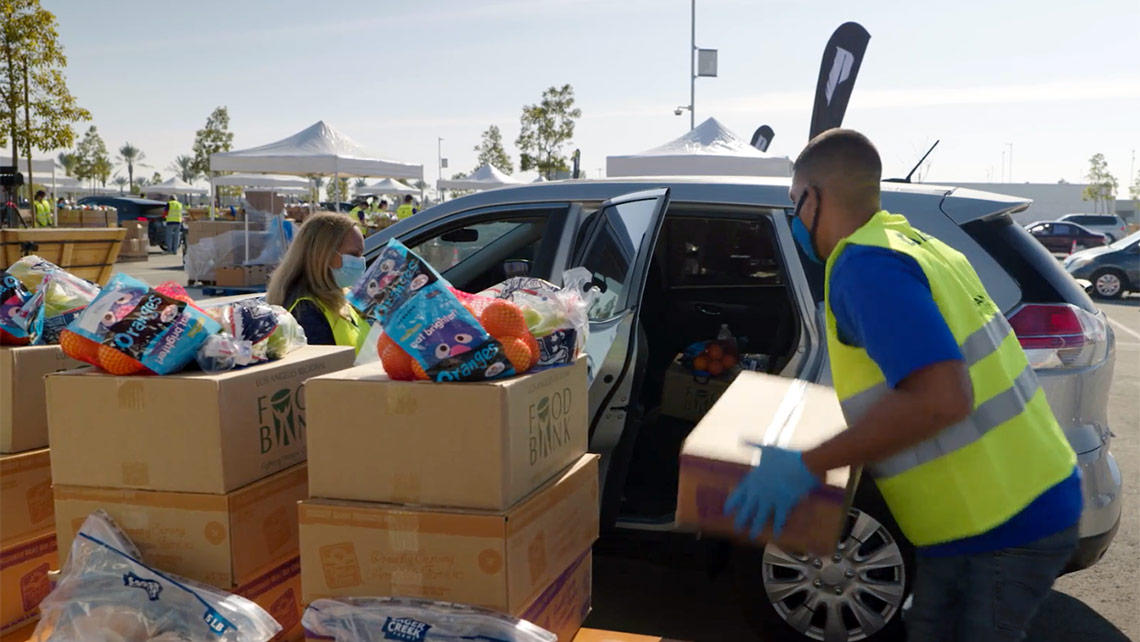 COMMUNITY OUTREACH DURING THE PANDEMIC
All of us have been impacted by this COVID-19 pandemic, some more than others. We are grateful for the healthcare heroes and the thousands of essential workers that are working tirelessly to serve our communities. Here are a few ways in which Pechanga was able to support our healthcare heroes, our Team Members, and our broader community.
More Details