PECHANGA ANNOUNCES TEMPORARY CLOSURE OF RESORT CASINO
FOR HEALTH & SAFETY OF GUESTS AND TEAM MEMBERS
Pechanga Resort Casino is temporarily closed for the safety of all guests, team members and our entire community due to the COVID-19 pandemic. Please check back often for updates and more information. We look forward to opening and to seeing you soon.
Guest FAQ
Closed for Business for COVID-19 Safety, Pechanga Donates Nearly $100K Worth of Food to Charity
TEMECULA, Calif. (March 19, 2020) – Dozens of giant, 25-pound bags of onions, carrots and celery. Pallets of fresh ripe strawberries and blackberries. Thousands of pounds of cantaloupes and honeydew melons. Ten thousand dollars in milk (461 gallons) and dairy products alone. All of this and a lot more was sent Wednesday by Pechanga to three charities in Riverside County that regularly support disadvantaged and homeless people in the region.
Continue Reading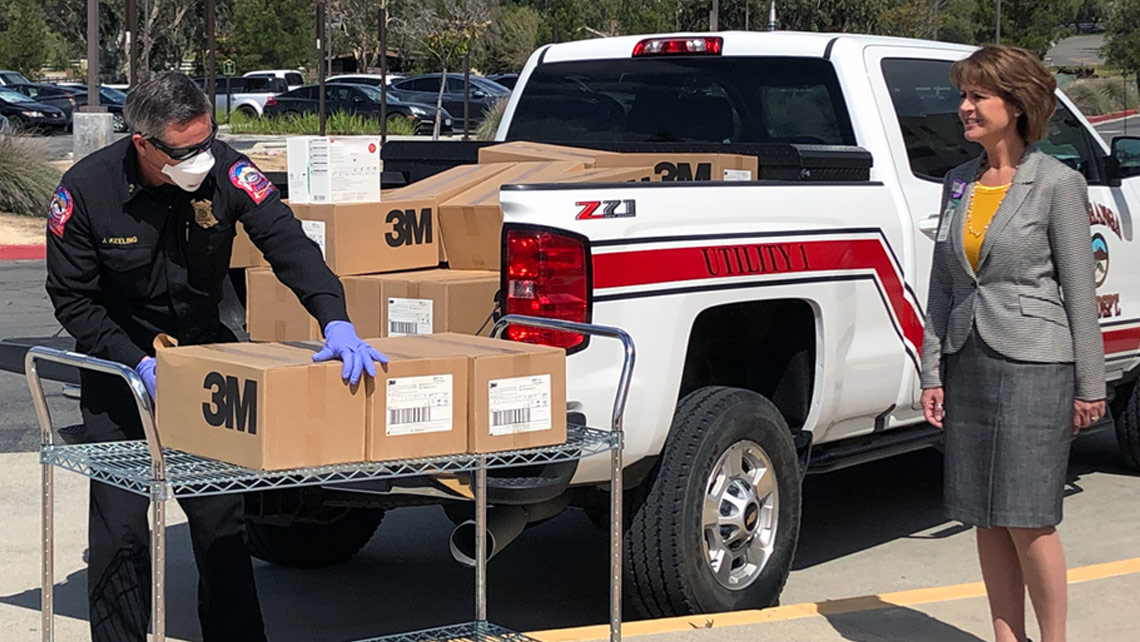 PECHANGA TRIBE DONATES 3,000 N95 MASKS TO THREE HOSPITALS IN SOUTHWEST RIVERSIDE COUNTY
The Pechanga Band of Luiseño Indians today donated 3,000 N95 masks to three local hospitals, including Temecula Valley Hospital, Rancho Springs Medical Center, and Inland Valley Medical Center. Each of the facilities received 1,000 N95 masks for doctors, nurses, and frontline medical staff.
More Details
Local Nurses Receive Milkshake Donation Courtesy of Pechanga for Nurses' Week
TEMECULA, Calif. – (May 12, 2020) – In honor of National Nurses' Week, Pechanga and its Steak N' Shake franchise donated and dropped off 350 frosty milkshakes for the nurses at Temecula Valley Hospital. Pechanga sought to show a gesture of appreciation for the medical professionals who have been working tirelessly amid the COVID-19 pandemic.
More Details