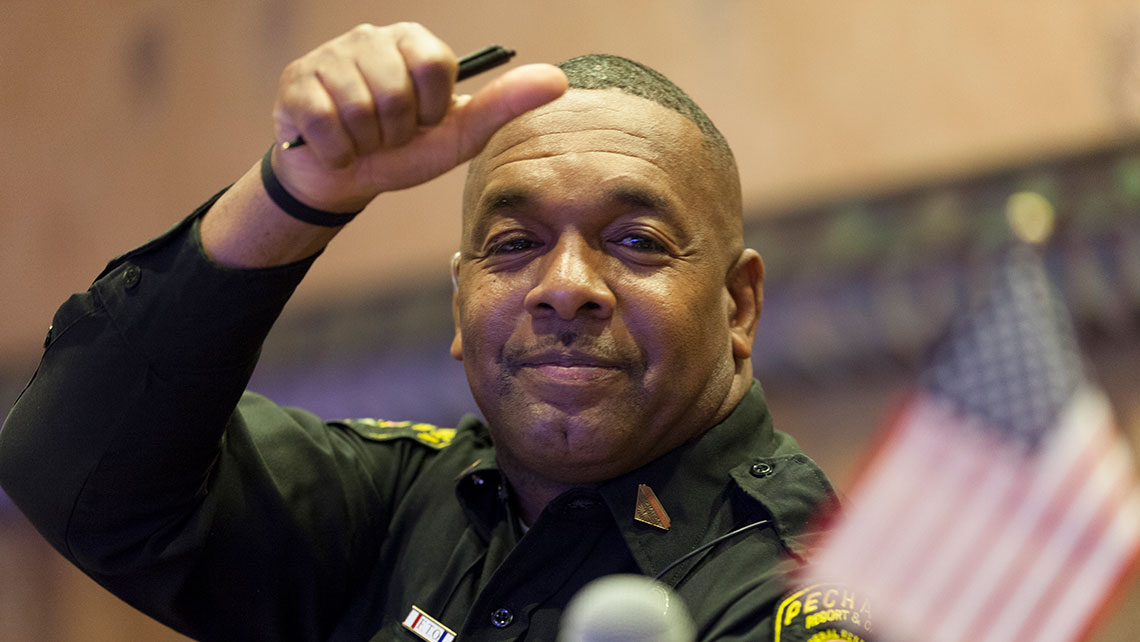 ABOUT US
Our team members in DPS come from a wide range of backgrounds. Their resumes include military and law enforcement service. Pechanga also has an excellent relationship with local authorities and works in partnership with them to keep the entire community safe.
A career with DPS is a fulfilling one, as it provides exposure to a new field of security and allows you to protect and serve one of the country's most successful casinos.
DPS: Floor officer, Bike patrol officer, Corporal, Detective, EMT, Safety Officer, Locksmith, Lieutenant, Risk Management, Occupational Health
FIND A CAREER ON ANOTHER LEVEL
Discover opportunity, security, and success, with the largest private employer in the Temecula Valley.
APPLY NOW
LinkedIn

See How You Are Connected

Glassdoor

What Team Members Are Saying

Connect with Us

Like and Follow Us on Facebook