BUFFET
A culinary bounty awaits. At our array of buffet stations, guests can help themselves to American and international cuisines, but remember to save room for our fantastic dessert bar.
Cuisine

Italian, American, Mexican, Asian

Price

$$

Ambience

Casual

Dress

Casual
Buffet Prices
| Days | Time | Adults | Children (Ages 3-11) |
| --- | --- | --- | --- |
| Monday-Friday | Brunch | $22.99+tx. | $10.99+tx. |
| Saturday-Sunday | Brunch | $28.99+tx. | $12.49+tx. |
| Monday-Wednesday | Dinner | $27.99+tx. | $13.49+tx. |
| Thursday | Dinner | $45.99+tx. | $45.99+tx. |
| Friday-Saturday | Dinner | $33.99+tx | $15.99+tx. |
| Sunday | Dinner | $29.99+tx | $13.49+tx. |
Prices may vary on holidays and is subject to change. Management reserves all rights.
Club Card Discounts
Discounts applied with the use of a Pechanga Club Card.

| Card | Discount |
| --- | --- |
| Silver | $3.00 |
| Gold | $6.00 |
| Platinum | $9.00 |
| Red | $12.00 |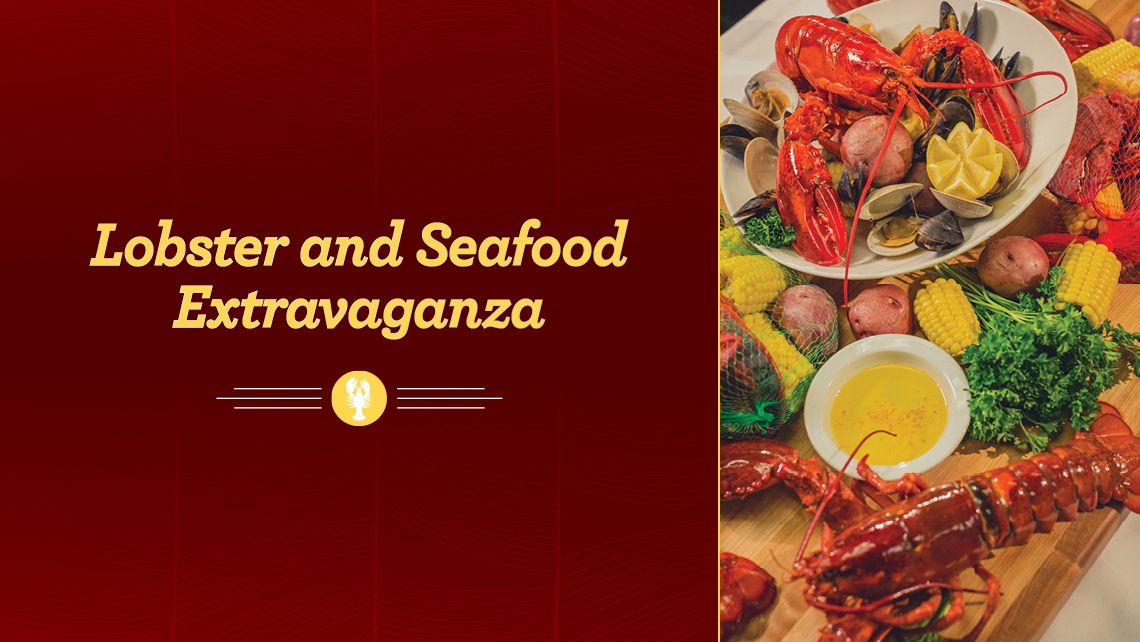 Lobster and Seafood Extravaganza
Thursdays, from 4PM - 10PM
Pechanga Buffet guests can enjoy their fill of all you can eat, one-and-one-quarter pound whole Maine lobster done in an East Coast lobster bake style with roasted potatoes and corn on the cob. From 4PM to close at 10PM, diners receive a piping hot lobster bake bag containing the just-cooked lobster (flown in from Maine the night before) and fixings.

Guests can also fill their plates with enhanced buffet seafood selections from the upgraded sushi station, a whole-salmon carving station, fresh and baked oyster station, snow crab, fish tacos, ceviche, calamari, Dungeness crab, clam chowder, shrimp and much more.
Price: $45.99 + tax (No Childs Pricing)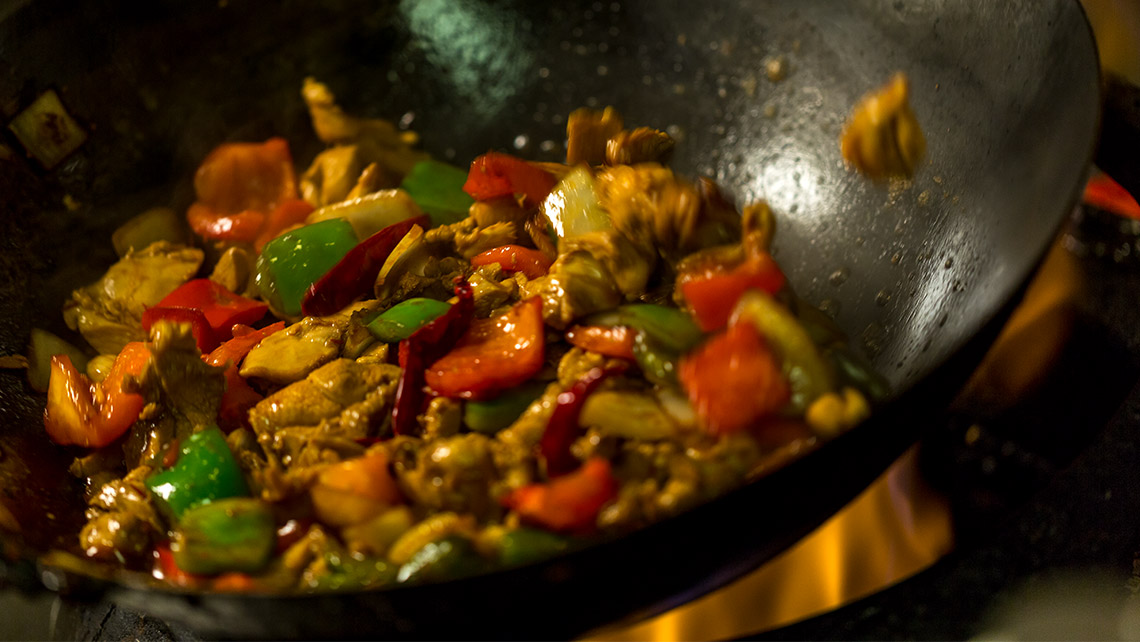 HOPE YOU'RE HUNGRY
The Pechanga Buffet offers the hungry a wide-ranging and mouthwatering menu featuring over 250 fresh items and interactive action stations for custom-ordered pastas, sushi, seafood, BBQ and grilled meats, pizza and flatbreads, as well as Asian food, Mexican and Latin specialties, and Italian and Mediterranean options.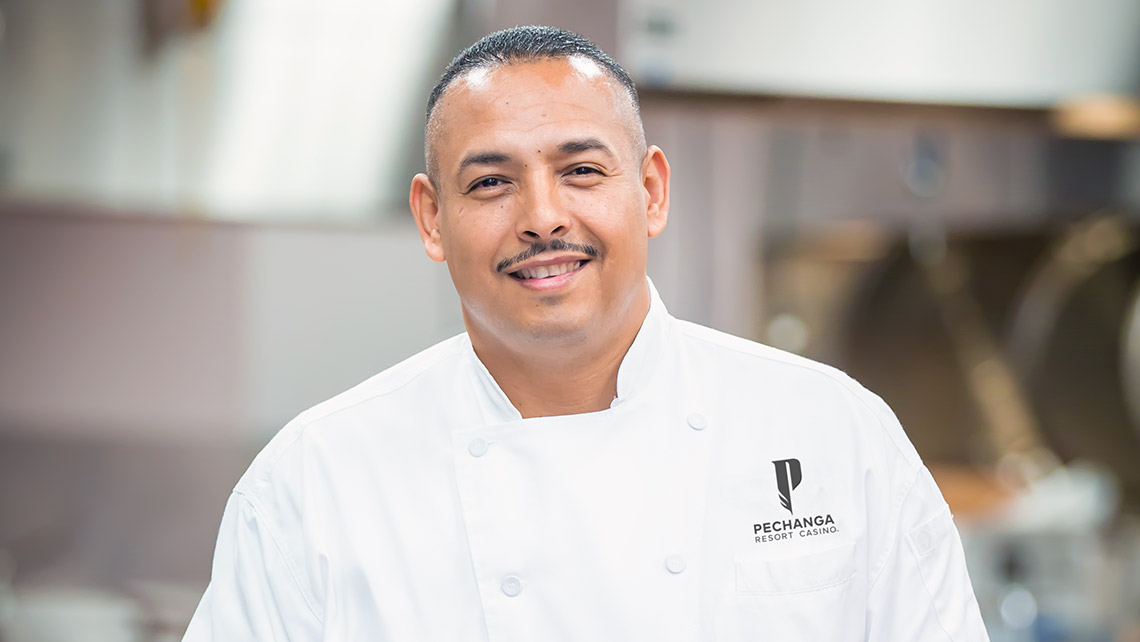 Chef Franco Duarte-Piza
The head chef for the popular Pechanga Buffet since 2016, Franco Duarte-Piza is a versatile and self-developed culinary talent who grew up catching his dinners of fish, shrimp and octopus in the warm waters around his native Acapulco home. By the time the youngest of nine followed his family to San Diego, Duarte-Piza was ready to follow them into the restaurant business.
He began apprenticing for his oldest brother – an established pastry chef in San Diego. That segued into a cook position at Cindy Black's acclaimed restaurant. Several more positions with increasing responsibility around the San Diego area followed before Duarte-Piza found himself at Pechanga as production supervisor. As head chef for a buffet that seats approximately 12,000 guests a week, Duarte-Piza is known for combining his well-honed skills in seafood and Latin dishes with creating the international variety of dishes the Pechanga Buffet is known for.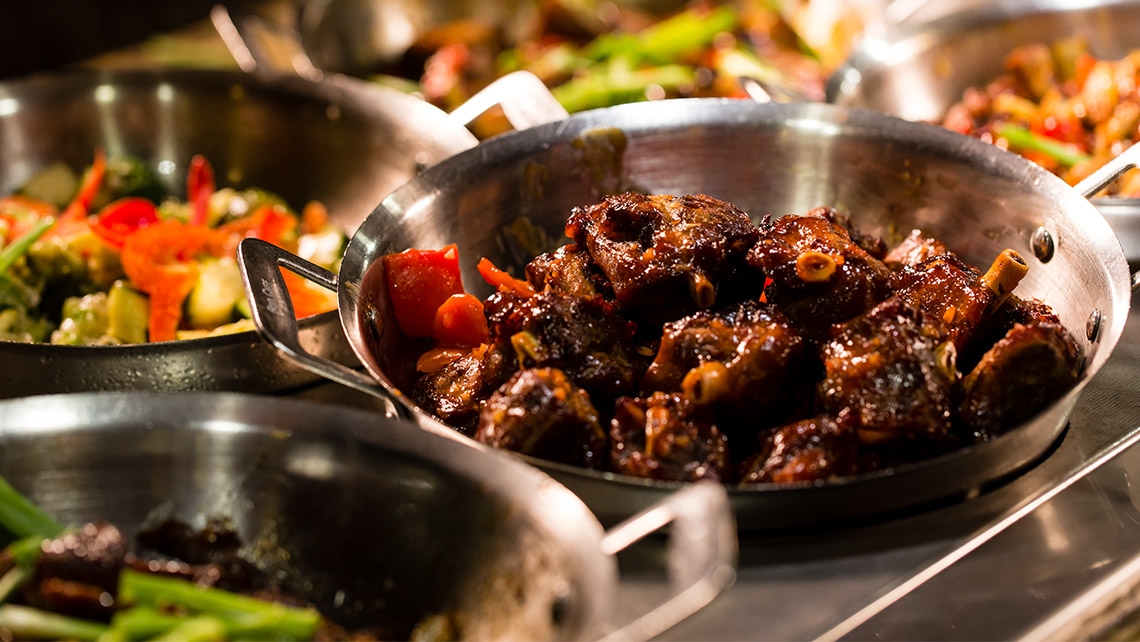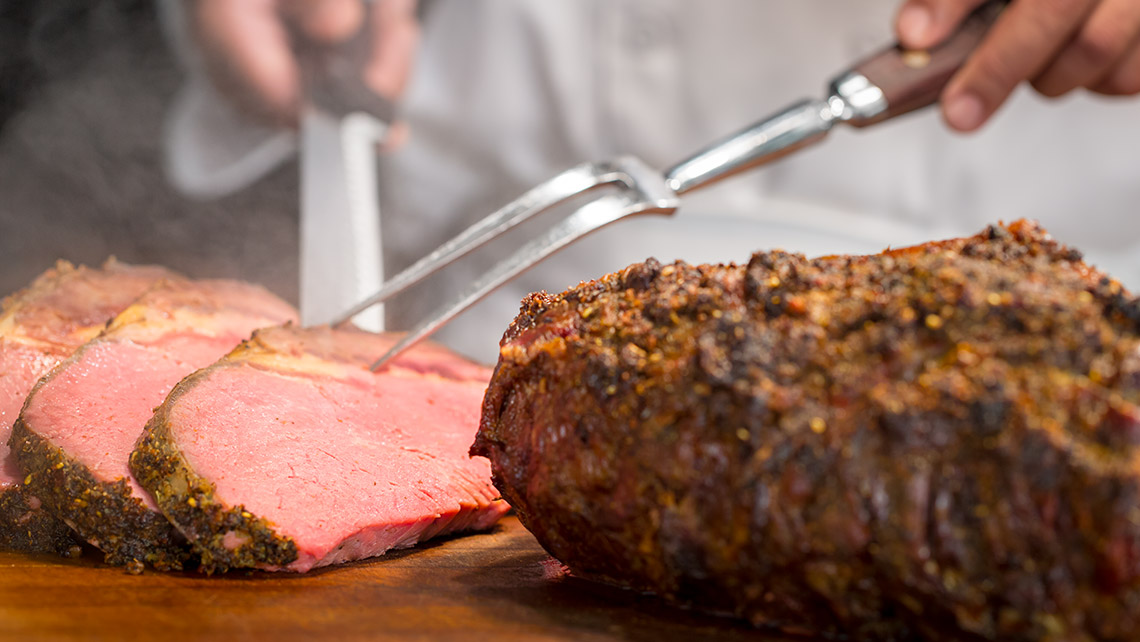 EAT AND PLAY THE REWARDS WAY
Dine at any one of our 11 Pechanga restaurants to receive exclusive discounts and pricing.
Join the Club
CASCADE BAR

$ | Bars

EVENTS ON SALE

See Upcoming and Current Events

Queen Deluxe

Comfort Meets Beauty