Golf Instruction at Journey
Journey at Pechanga's PGA pros stand ready to teach any level of golf student. Featuring instruction for children through adults of any age, you'll be playing more like a pro in just one lesson.
Tiny Tees and Journey Golf Academy
Many golf enthusiasts say children become interested in the sport by watching young golfers on such as Rory McIlroy or Rickie Fowler on TV. The professionals at Journey at Pechanga subscribe to another school of thought. Head PGA Golf Instructor at Journey, Randy Chang, believes that in order to grow the game of golf, a new generation of players must be exposed to and have access to it.
This is where the Tiny Tees and Journey Golf Academy come in. Offering five unique programs through the Academy, Chang and his instructors are able to give golfers of all ages and skill levels a new-found love and bring out skills they may not have realized they possessed.
Golf classes and instruction are offered every day at Journey at Pechanga.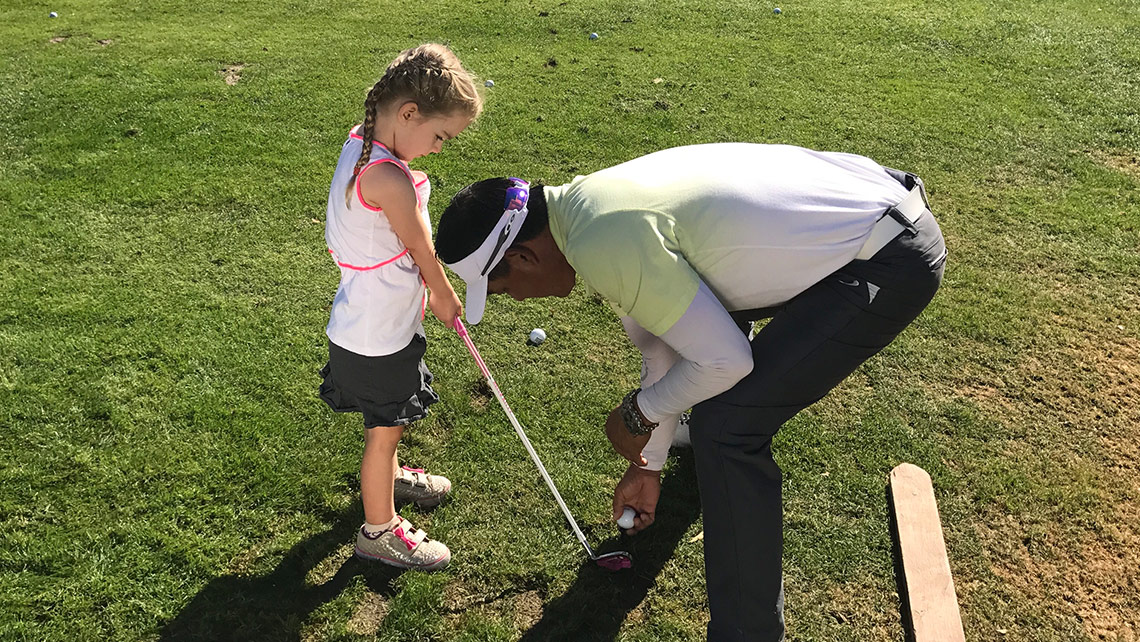 Tiny Tees
The Tiny Tees program is part of Journey's Junior Golf Academy and is the course's most highly attended series of classes. It is one of the only programs in all of Southern California that allows children as young as three years old to get on the course, learn proper grip, stance and swing with real golf clubs and golf balls. With classes held each Saturday and Sunday morning at the Journey practice facility, average class size varies from 3 to 6 juniors with a 3:1 student to teacher ratio. Chang says onlookers (mostly parents) are often stunned to see how well their little ones take to golf from the very beginning. Each class is 45 minutes in length and is segmented based on the level of skill of each child – levels one and two.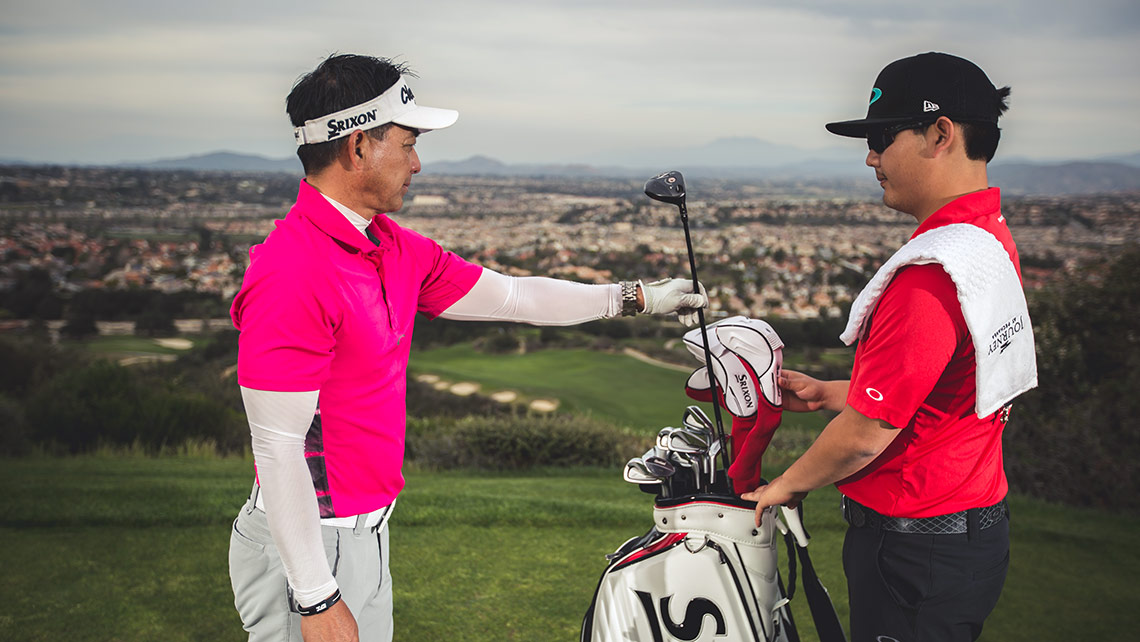 Journey Junior Golf Academy
Tiny Tees is part of this broader program providing professional group golf instruction to children up to age 18. Like Tiny Tees, kids are segmented based on their golfing abilities and graduate to the next level as their skills grow. Parents are invited to watch the instruction so they know the lesson plan from each class and what the student should work on for the following week.
Classes are kept small and children often receive individual attention during the 45-minute sessions.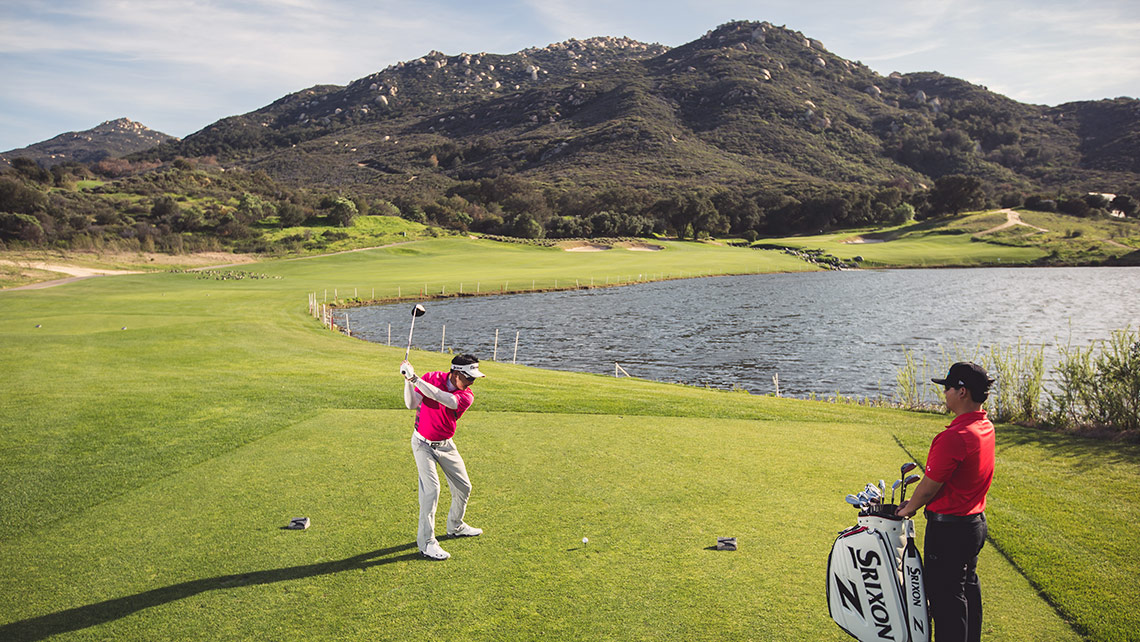 Individual Lessons
Those just starting out or seasoned veterans of the game can improve their golf play with individual lessons from PGA pro Randy Chang, from PGA pro and Director of Golf at Journey, Scott Mallory, or Head Golf Professional, Bill Crist. Through the Journey Golf Academy, five instruction options are available. These include the Swing & Play Like a Pro series for 8 or 4 hours with video analysis, L2L golf swing system and 50/50 short game; the Short Game Series with video short game analysis, 50/50 short game system including putting mechanics and the "Chang Chip"; Video Swing Analysis with a 90-minute lesson using video analysis and L2L golf swing system; and the Golf Course Tune-Up consisting of a 45-mintue lesson. All programs can be customized to students and group needs and can be broken down weekly, half-day or full day sessions.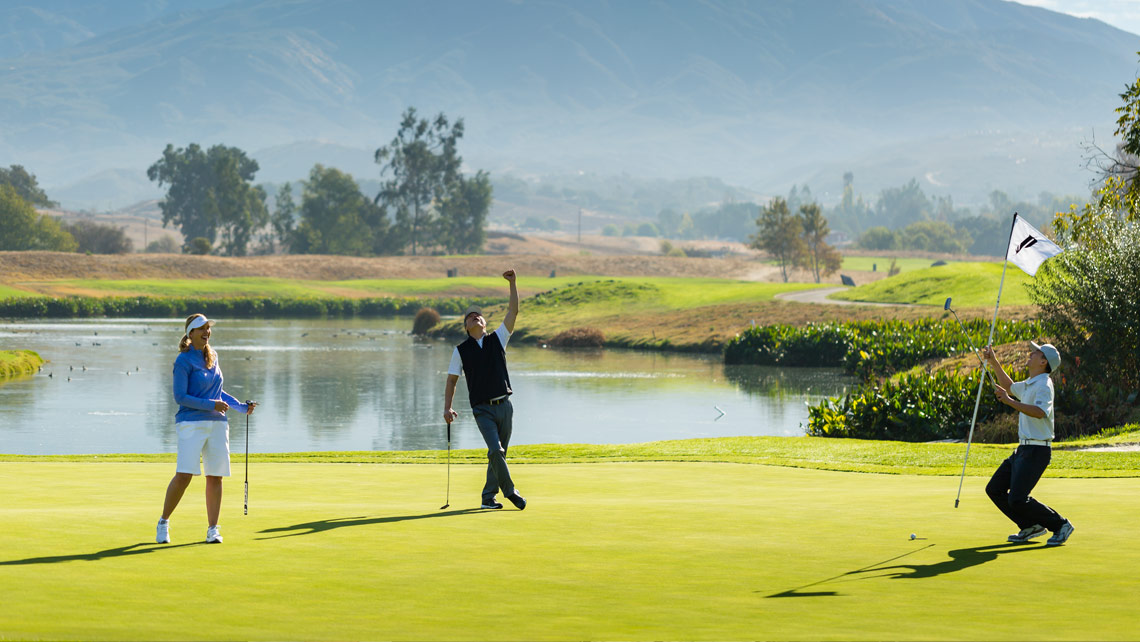 Group Lessons
The Journey Golf Academy offers group lessons for golfers of all skill levels. This may be the best way to ease gently or go full steam ahead into the game of golf without investing a lot of time or money in case it's not for you. The group lessons provided for older teenagers and adults include learning the basics of golf in a group setting with golf clubs and range balls included.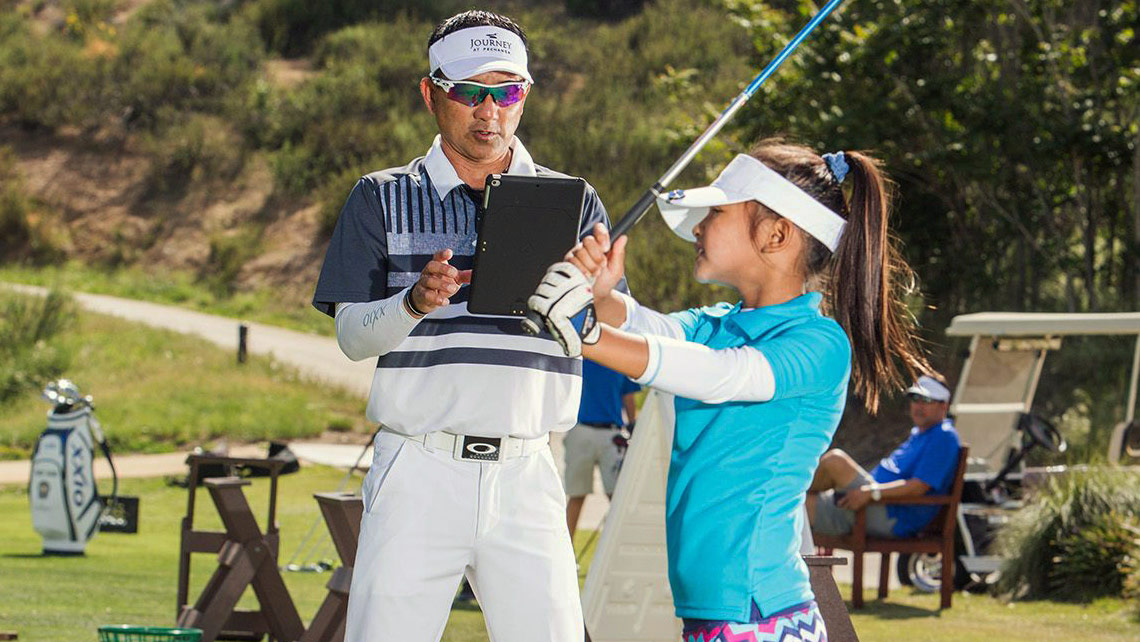 Online Golf Academy
People shop online and date online. Journey at Pechanga has a way to take golf lessons online. Our online golf academy includes a personal video portal, comprehensive online video analysis and member tune up, L2L Golf Swing System step by step manual, monthly video lesson downloads, personal improvement tracking with a Goals and Objectives section, email and text communication with instructors with a response guaranteed within 24 hours, one to 45-minute video analysis tune up per month or one full day golf school per year, discounts on golf and range balls at Journey Golf Academy, four free video swing analysis certificates for family and friends and monthly newsletter with updates, student progress and tournament schedules.
USE YOUR CLUB REWARDS TO INDULGE
Treat yourself to a day at Spa Pechanga, on the links at Journey golf course or shopping at Pechanga retail outlets with exclusive discounts available only to Club Card members.
Join The Club
King Deluxe

Comfort Meets Beauty

High Limit

Bigger Possibilities

Fun in the Sun - Cabana Package

Pool Party Anyone?