HIGH-STAKES HIGH-CLASS
Pechanga Bingo is temporarily closed. Please check back here at Pechanga.com for updates.
We welcome you to play the games you know and love in a classy, comfortable environment.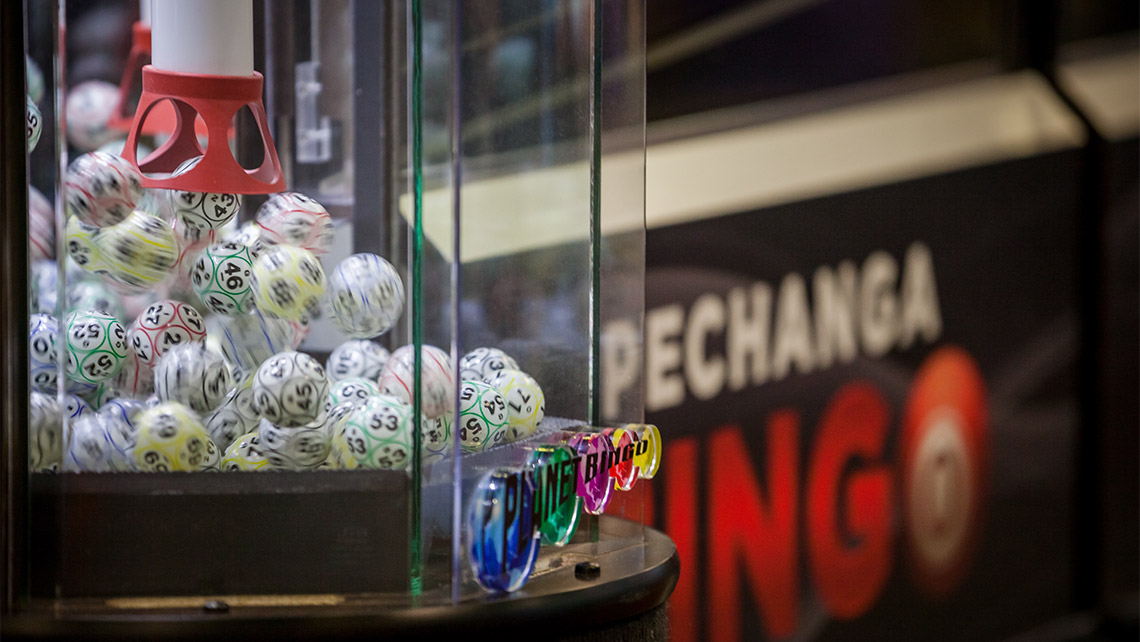 Feeling Lucky?
Pechanga's ultra-modern facility offers a winning experience for every bingo enthusiast, with comfortable seating for up to 700, and all the most modern amenities. Play anytime with Matinee and Evening sessions, and a Sunday Mega Matinee. Or join the action for fun theme nights like the popular Taco Tuesdays.
St. Patrick's Day
Feeling lucky? Wear green on St. Patrick's Day on March 17 and receive $5 off your buy-in that day.
BINGO SCHEDULE
SEE BELOW FOR WEEKDAY BINGO, SATURDAY NIGHT BINGO, AND SUNDAY NIGHT BINGO PROGRAMS
PROGRAM
DAYS
SALES
START-UPS
EARLY BIRD
BINGO
DOWNLOAD/VIEW
MINI MATINEE A
Monday - Sunday
Played on Odd Dates
9AM
10AM
MINI MATINEE B
Monday - Sunday
Played on Even Dates
9AM
10AM
MATINEE - A
Monday - Saturday
Played on Odd Dates
11:30AM
1PM
1:30PM
MATINEE - B
Monday - Saturday
Played on Even Dates
11:30AM
1PM
1:30PM
MATINEE LATE-BIRDS
Monday - Saturday
Late-Birds is played immediately following the Matinee session approx. 3:30PM.
Matinee buy-in is not required; you may play Late-Birds only.
$3, 5 Games, Prize $50
EVENINGS
Monday - Wednesday
4:30PM
6:30PM
7PM
EVENINGS
Thursday - Saturday
4:30PM
6:30PM
7PM
SUNDAY - MEGA MATINEE
Mega Sunday Afternoon
11:30AM
1PM
1:30PM
2PM
SUNDAY EVENING
Sunday
5:30PM
WARM UPS 6:30PM
REGULAR 7PM
NIGHT OWLS SESSION
Saturday Late Night
(excluding the last Saturday of the month)
9:30PM
10:30PM
BINGO AFTER DARK
Last Saturday of Every Month
10PM
11PM
SPRING FLING
EVENT POSTPONED




MARCH SPECIALS
Weekly and Monthly Bingo Event
Drawings, Specials & Bingo Sessions
EARN CLUB REWARDS WHILE YOU PLAY
Play slots, video poker & table games with your Pechanga Club card and discover the perks Pechanga has to offer.
JOIN THE CLUB
Lucky Red Envelope

Tuesdays in February • 12PM - 10PM

Lunar New Year

Lunar New Year $100,000 EasyPlay & Cash Drawings
February 5 & 19

Big Game To Go

Score points with your home team, and enjoy our winning spread that features something for everyone!