SD Wave
The San Diego Wave Fútbol Club and Pechanga Resort Casino kicked off their multi-year partnership in the fall of 2022. Pechanga is the first and only California resort & casino to join forces with San Diego Wave FC and inked the deal ahead of the team's debut at Snapdragon Stadium. The partnership ushers in youth soccer clinics in Southern California, and provides more outreach than ever before.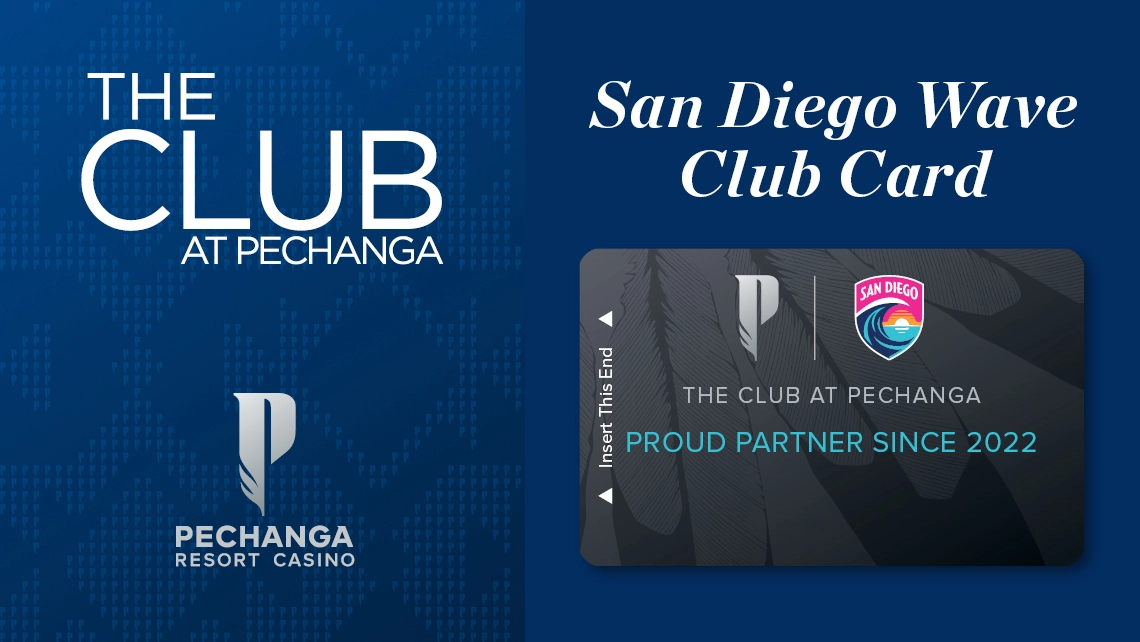 Score with your favorite soccer team! Play with your special edition San Diego Wave FC Club Card today.
In Southern California since time immemorial, Pechanga prides itself on being good neighbors. Successful sponsorships with the region's top brands is just one way it does this. Make sure to visit pechanga.com/community-giving to discover the many other ways Pechanga shows its leadership in helping the community.
EAT AND PLAY THE REWARDS WAY
Dine at any one of our 11 Pechanga restaurants to receive exclusive discounts and pricing.
Join the Club