Fine Mexican Food & Spirits
Savor the spice, flavor and aromas of the best food from Mexico, Central and South American countries.
South of the border cuisine takes center stage at Pechanga's 1882 Cantina. Serving brunch & dinner five days a week, 1882 Cantina features quintessential dishes from regions known for bold flavors that are favorites now in California.
This casual restaurant proves the perfect place for meeting up with family and friends, watching fútbol or other sports, and for enjoying a refreshing margarita or sipping on an artisan tequila.
*Local farms and providers are utilized by 1882 Cantina whenever possible. Some include Mary's Chicken and Esperanza's Tortilleria.
Cuisine

Mexican

Price

$$

Ambience

Casual

Dress

Casual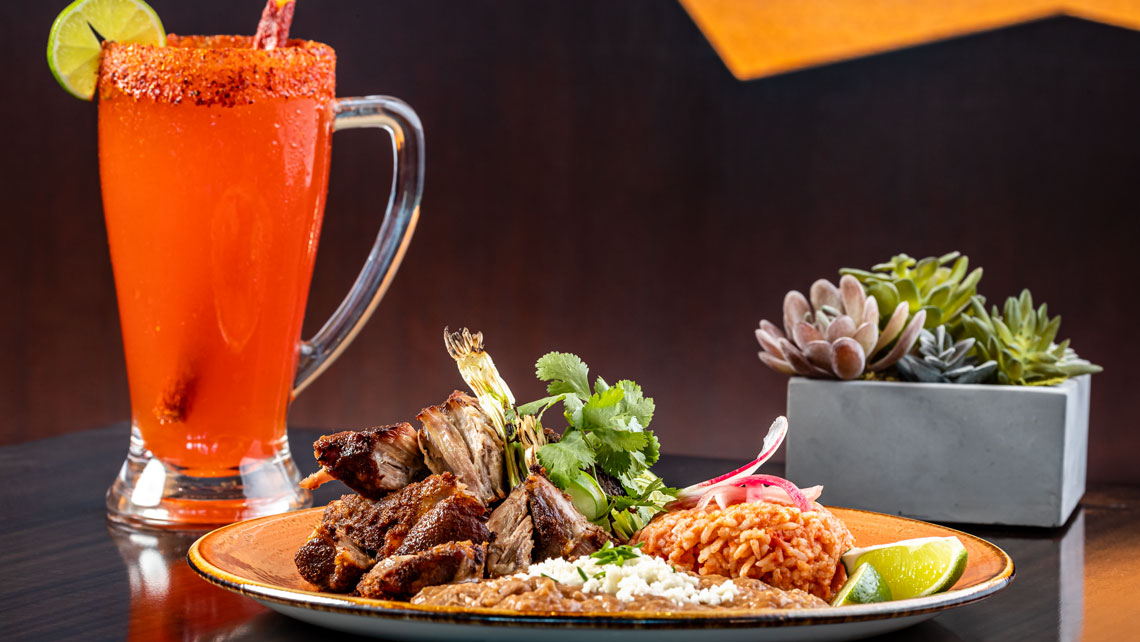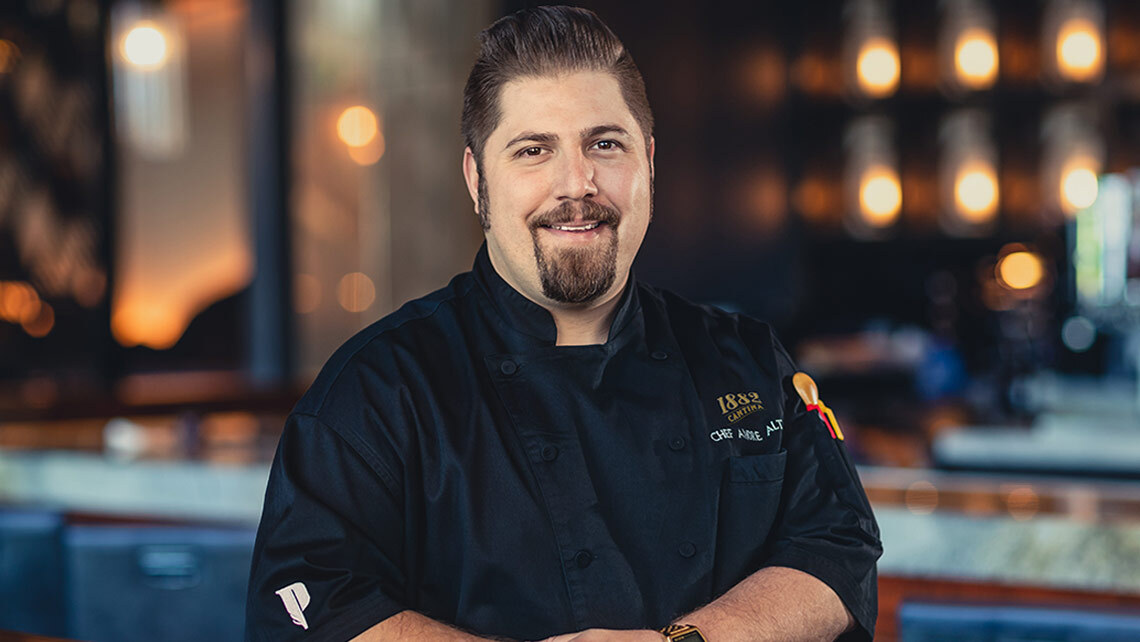 Chef Andre Alto
Brought in to lead the Lobby Bar & Grill kitchen, Chef Alto knows the 1882 Cantina will delight guests with his classical training and upscale approach to Mexican fare.
With a lifelong restaurateur father, Alto got an early start working in the family business. After years of occupying many roles in the kitchen, a family friend recognized his drive and gave him the opportunity of a lifetime - the funds for a classical education at the San Diego Culinary Institute. Alto seized the chance to expand his horizons, engulfing himself in classic culinary knowledge and principles. Though his taste for Mexican food runs deep in his heritage and upbringing, he was struck by the finesse and quality of French techniques.
Chef André's openness to the cuisines and flavors of different cultures made him a perfect fit for the inviting and worldly take on Mexican dishes at 1882 Cantina.
The History of 1882
1882 was one of the most important years ever in the history of the Pechanga Band of Luiseño Indians. On June 27, 1882, President Chester A. Arthur issued an Executive Order re-establishing the government-to-government relationship between Pechanga and the United States and setting aside a mere 4,000 acres for the Pechanga Indian Reservation.
The Pechanga People have lived in the Temecula Valley since time immemorial. Finally, 30 years after the conclusion of the Treaty at the Village of Temecula, the promise of permanent lands for the Pechanga People was fulfilled. The Treaty of Temecula would have given tribes about 12,000 square miles of Southern California. But as gold was discovered in California, the U.S. Senate did not ratify the Treaty of Temecula - along with 17 others. State actions led to California Native Americans being legally exterminated, enslaved, and oppressed. Millions of acres of land were forcibly taken by the State of California for the benefit of individuals and corporations.
Our ancestors endured floods, fires, droughts, economic scarcity, disease, and invasions, struggling to survive to ensure a better life for future generations. Thanks to them, a new day has dawned in which our Tribe is realizing self-reliance and employing thousands of Californians. With confidence that our children and grandchildren will preserve our tribal sovereignty, our culture and traditions, we look forward to a bright future.
EAT AND PLAY THE REWARDS WAY
Dine at any one of our 11 Pechanga restaurants to receive exclusive discounts and pricing.
Join the Club
King Deluxe

Comfort Meets Beauty

High Limit

Bigger Possibilities

Table Games

You're Always on a Roll