EAST MEETS WEST
Come sample tastes exotic and familiar. At the delicious Blazing Noodles, we've struck the perfect balance of authentic Chinese and Thai cuisine and western dining favorites. And you'll love the modern, inviting ambience of our newly renovated dining room. Open Daily for lunch and dinner.
VIEW MENU
Cuisine

Thai, Chinese

Price

$$

Ambience

Casual

Dress

Casual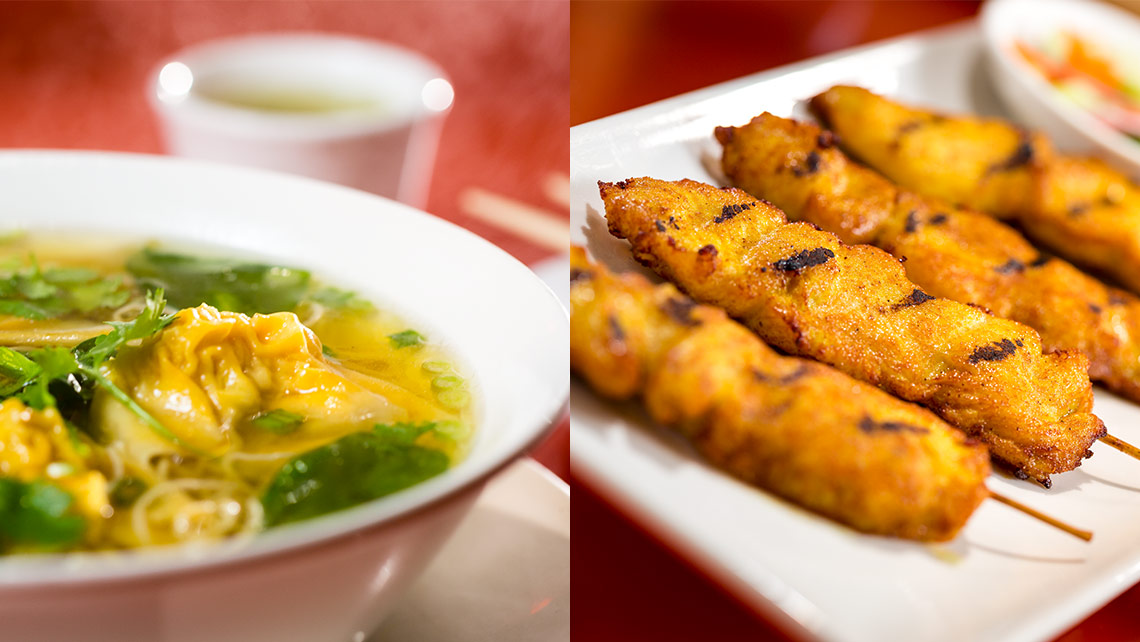 SOME REAL SIZZLE
At the boldly-delicious Blazing Noodles, you'll discover incredible flavors that span borders and fuse together some of your favorite Asian dishes and styles. From Singapore Noodles, Mongolian beef, and Chilean sea bass in a clay pot, to countless other favorites, our menu whisks each and every diner off on their own thrilling journey to delicious destinations where tradition and innovation meet.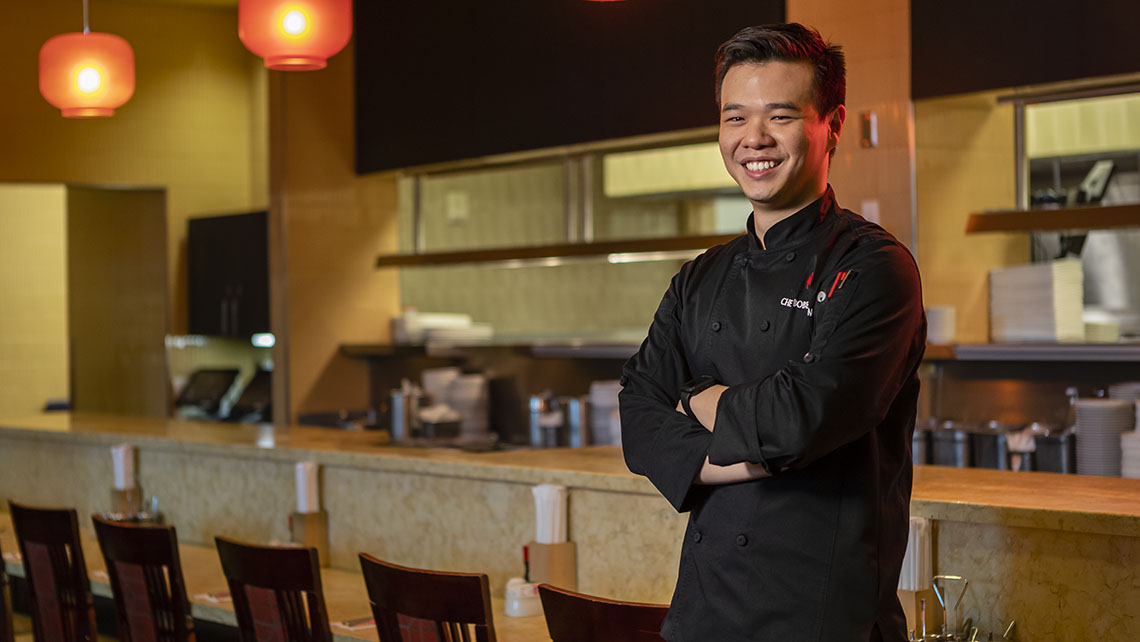 Bobby Cheng – Blazing Noodles
Bobby Cheng became chef of Blazing Noodles, one of 13 restaurants at Pechanga, in August 2019. However, he's no stranger to the bustling restaurant that serves 2,000 guests each week. He spent three years as the restaurant's manager. Cheng started out working in restaurants "from about the time I was old enough to peel shrimp," he says. His parents opened a number of Chinese restaurants in Philadelphia's Chinatown and Atlantic City when he was young. And it was in those restaurants Bobby saw first-hand all aspects of running a successful dining operation.
"I love classic American Asian food. The "authentic" dishes I remember from my childhood, it's so exciting to see how food adapts to its locale. That's the beauty of food I think. It's got its variances from region to region in China or Japan or Malaysia, but also in America.
Recalling family dinners, he says people's minds, bodies and souls are fed all at the same time. "My favorite dish from back then was my grandma's soy sauce scallion chicken wings. She'd make it for family gatherings. She was a constant in my life and taught me some important things about cooking. But she never let me in her kitchen."
EAT AND PLAY THE REWARDS WAY
Dine at any one of our 11 Pechanga restaurants to receive exclusive discounts and pricing.
Join the Club
Spa Studio

Rest, Relax, Romance

Queen Deluxe

Comfort Meets Beauty

Fruit Loot

Tuesdays in January | 12PM – 10PM