A CULINARY ADVENTURE
For the adventurous, welcome to a Pan-Asian fusion of authentic dishes and live gaming in an innovative restaurant incorporating an Asian table pit. Enjoy dishes prepared in the national style of Korea, Vietnam and China amid a fast-paced noodle bar featuring native drinks to whet the palate for an exotic feast.
Cuisine

Pan-Asian, Chinese

Price

$$

Ambience

Casual

Dress

Casual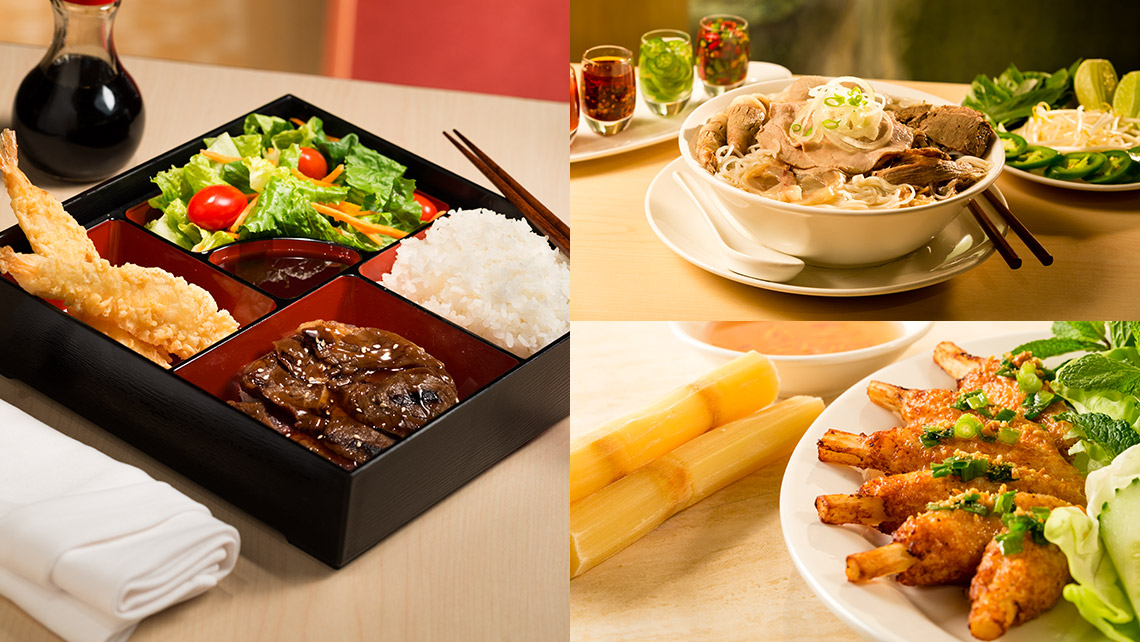 MORE THAN A MEAL, A JOURNEY...
Pechanga proudly presents a bold, exciting spin on Asian dining. With a strong Vietnamese influence, but also infused with culinary flairs from China and Korea, Bamboo's true speciality is sending palates of all types aflutter with flavors that both honor tradition and take the Asian dining experience in innovative and unexpected new directions. Every meal here is a journey all its own.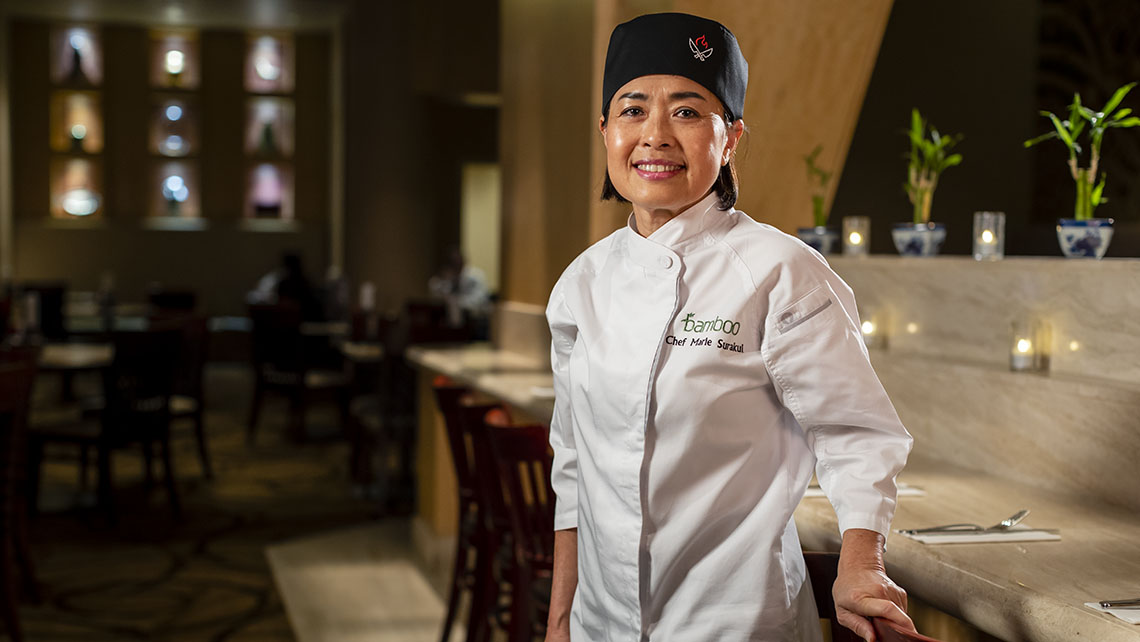 Chef Marie Surakul
Chef Marie Surakul came on board at the resort/casino as a kitchen supervisor for the Temptations Food Court. Even back then, she possessed more culinary and life experience than most people ever dream.
As a young girl growing up in Thailand, she and her friends visited different restaurants all the time as teenagers. "I wanted to try everything." "I moved to Los Angeles at 17 and I worked everywhere, whoever would hire me."
She enrolled in Cyprus College's culinary school and upon graduation, convinced her husband they should open a restaurant. They ran it successfully for 14 years, then sold it and moved to Temecula.
Pechanga's culinary department quickly hired Marie. When the resort opened Bamboo in 2011, she transferred there. The executive chef later moved her to Blazing Noodles for a time, and then she moved easily into the head chef position at Bamboo in September 2019.
EAT AND PLAY THE REWARDS WAY
Dine at any one of our 11 Pechanga restaurants to receive exclusive discounts and pricing.
Join the Club
Slots

Game On

F1 Grand Prix Package Drawing

October 9th • 2PM - 10PM

Join The Club!

Get $25 In Resort Credit